Archive | Archival
RSS for this section
Welcome to World Listening Month 2014, our annual forum on listening in observation of World Listening Day on July 18th, 2014. World Listening Day is a time to think about the impacts we have on our auditory environments and, in turn, its affects on us [for the full deets, peep our recent SO! Amplifies post by Eric Leonardson, Executive Director of the World Listening Project].  We kick off our month of thinking critically about listening with a post by media historian Brian Hanrahan, who listens deeply to sonic traces of the past to prompt us to question our desires for contemporary media representations of "reality."  It also marks the global 100 year anniversary of World War I this August 2014: a moment of silence. –J. Stoever, Editor-in-Chief
—
For some reason that I don't fully understand, I am very emotionally moved by the space around a sound. I almost think that sometimes I am recording space with a sound in it, rather than sound in a space. -Walter Murch 
If you want to listen to the past, there's never been a time like the present. Every year, it seems, new old recordings are identified, new techniques developed to recover sounds thought irrecoverable. Here is Bismarck's voice, preserved on a cylinder in 1889.  Here, older still, is Edison's. There is the astonishing recuperation of phonautograms – reverberation traced onto soot-blackened paper in the mid-nineteenth century, digitally processed and played back in our own. But as that processing underlines, no sound recording straightforwardly reproduces the real. An acoustic artifact is a compound of materiality, form and meaning, but also a place where technology meets desire. Old recordings meet the listener's longing halfway; they invoke a reality always out of reach. And not simply a longing to hear, but also to touch, and be moved by, the fact of an absent existence.
Take, for instance, HMV 09308. In October 1918, just before the end of the Great War, William Gaisberg, a sound recordist of the pre-electric era, took recording equipment to the Western Front in order to capture the sound of British artillery shelling German lines with poison gas. Gaisberg died not long after, probably from Spanish flu, although some say he was weakened by gas exposure during the recording. Nonetheless the "Gas Shell Bombardment" record – a 12-inch HMV shellac disc, just over 2 minutes at 78 rpm – was released a few weeks later, just as the war came to an end. Initially intended to promote War Bonds, ultimately the record was used to raise money for disabled veterans.
For decades, the HMV recording had a reputation as one of the very earliest "actuality" recordings – one documenting a real location and event beyond the performative space of the studio, imprinted with the audible material trace of an actual moment in space and time. Documents like this – no matter what the technology – usually come with additional symbolic authentication. Here, the record's label does some of that work. This "historic recording," says the subtitle, is an "actual record taken on the front line." Publicity pieces drove home the message. In the popular HMV magazine The Voice, Gaisberg – or probably his posthumous ghost-writer – described the expedition in detail, claiming the track to be a "true representation of the bombardment."
.
In the same issue, a Major C.J.C. Street compared the recording to his own experience on the Front. "Its realism," he wrote, "took my breath away… I played the record many times… finding at each attempt some well-remembered detail." He didn't say so in his article, but Street – an artillery officer, a novelist and a propaganda man for the intelligence agency MI7 – was in fact the impresario of the record. This was not the first time he had found astute uses for sound media. The previous year he had put together a record that set artillery drill commands to popular tunes – the recording was both a propaganda release and an army training tool for new recruits. With the Gas Shell record, Street knew he wasn't just selling recorded sound, but also an auratic sense of closeness to an overwhelming reality, the palpable proximity of war and death. Authenticating detail helped to underpin this sense of an absent real made present. Street cued the listener for those "well-remembered details." In particular, he singled out one indistinct rattly flap-whizz noise, hearing in it, he claimed, the sound of a round with a "loose driving-band."
The record stayed in the HMV catalog until 1945, but only in the early 1990s were its production history and authenticity claims seriously examined. In specialist journals, archivists, collectors and amateur historians undertook a collective forensic and critical analysis. A promising auditory witness was located: 95-year-old Lt.-Col. Montagu Cleeve another former artillery officer, in his time a developer of "Boche Buster" railway gun, later a music professor – was invited to critically assess the recording. Cleeve vouched unreservedly for its authenticity. He heard in it, he said, an unmistakable succession of sounds – the clang of the breech, the gigantic report of the firing explosion, the distinctive whiny whistle of a gas shell on its way across no-man's-land. Others looked to data rather than the memories of old soldiers. One expert on pre-electric recording noted the angles commanded in firing instructions, correlated them with known muzzle velocities for 4.5 and 6-inch howitzers, then used this and other information to "definitively" explain the counter-intuitive anti-Doppler sound of the shells' whistling. He also identified the audible echo effect – the curious "double report" of the guns heard here – as the sound of a brass recording horn violently resonating at a distance of exactly 26.5 meters from the guns.
Eventually, skepticism won out. Close listening at slow speeds – just careful attention and notation, nothing more elaborate – revealed inconsistencies and oddities in the firing noises. The bongs, plops and whistles seemed internally inconsistent. Some of the artillery sounds – ostensibly a battery of four, firing in quick succession – varied implausibly with each successive firing. Physical evidence from the record's groove, as well as extraneous noises – surface crackle and fizz, and, audible within the recording, the swish of a turntable – seemed to indicate at least two rudimentary overdubs, in which the output of one acoustic horn was relayed into a second, possibly using an auxetophone, an early compressed-air amplifier. All this resulted in a double- or triple-layered sonic artifact. Finally – the crucial evidence, although oddly it was hardly noticed at the time – an alternative take was located. In this take, according to its discoverer, the entire theatrics of gunnery command is simply absent, and there is no sound at all of whistling shells in motion. What was left was a skeleton sequence of clicks, thuds and cracks, supplemented with only a single closing insert, the portentous injunction "Feed the Guns with War Bonds!"
In short, it seems highly likely that any original field recording was, at the very least, post-dramatized with performed voices and percussive and whistling sound effects. So, it is tempting to say, that clears that up. The recording's inauthenticity is proven. File under Fake. But in fact, if we don't stop there, if we set aside narrow and absolutist ideas of authenticity, and instead explore the recording's ambiguity and hybridity, then Gas Shell Bombardment becomes all the more interesting as an historical artifact.
Let's assume, for the sake of argument, that some form of basic recording was done in France, very possibly a staged barrage specifically performed for Gaisberg's visit, and that this recording then had effects added back at HMV in London. The record might then be seen less as a straightforward documentary, and instead as an unusual version of the "descriptive speciality," a genre of miniature phonographic vignette dating back to the 1890s, far predating longer-form radio drama. Very little is known about these early media artworks, but it is a fair generalization to say that in America the genre was more slanted towards vaudeville comedy, whereas in Europe, imperial and military scenes predominated. As early as 1890, for example, there had been German phonographic representations of battles from the Franco-Prussian war. The Great War saw a flourishing of the genre. Scholars are just beginning to take an interest these old phonographs; here's one recent essay on the "Angel of Mons," for example, a British acoustic vignette of a famous incident on the Western Front.
Listen to a 1915 German descriptive speciality, depicting the attack on the fortress of Liège the previous year:
.
As a descriptive speciality, Gas Shell Bombardment is unusual because it incorporates an actual indexical trace. But such traces – as emphasized by Charles Sanders Pierce and many later media-theoreticians– do not resemble their referent, they are caused by it. The bullet hole does not look much like a bullet; thunder is lightning's trace, not its likeness. But for Street and Gaisberg, the trace's lack of resemblance caused problems: the original recording's lack of detail, cues and clues, but above all its lack of internal dimensionality, created a perceptual shortfall and a lack of credibility. Maybe they hoped that the guns, by sheer force of amplitude, would overcome the spatially impoverished, reverbless reproduction of pre-electric recording. If so, it didn't work. Without added effects, the guns' trace was as flat and "body-less" as a sequence of Morse. It was a sound without a scene. The producers' interventions aimed to thicken the primary artifact with referential-sounding detail, but also to heighten the sense of materiality and spatiality, and to strengthen the sense of diegetic presence, of worlded thereness. The soldiers' voices – louder and quieter, close-up and farther-out – and the fake-Doppler of the "shell whistling" lent the recording narrative direction (literally, some trajectory) and "authenticating" points of detail. But above all they gave a sense of internal space to the recording, a space into which the listener could direct her attention.
In this context, we can only admire the creativity and performative élan of the unknown production crew. We know little about effects production in early phonography. It is a safe bet that some techniques were adopted from theatre, and that there was overlap with silent film accompaniment. But whatever the method used, it would have called for the awkward orchestration of a limited number of iconic sounds to create an impression of a spatially coherent and materially detailed sonic environment. The recordist and his team would first have had to imagine how relative loudness – of voices, of material objects struck and sounded – might create a sense of spatial depth when transduced through the horn's crude interface. Then they would have had to perform this as a live overdub, keeping time with the base track of the gun recording played through another horn. And all this done with participants and equipment crowded tightly around the mouth of the huge horn, crammed into the tiny pick-up arc, a scene looking something like this image of Leopold Stokowski's pre-electric recording sessions or this photograph of the recording of a cello concerto.
As well as this hybrid of trace and live performance, there is another performance here – Gaisberg's journey itself. With twenty years of recording experience, Gaisberg was probably very well aware that the expedition would not yield a "realistic" recording of the guns. But the expedition had to be made, so that it could be said to have taken place. Expectations had to be primed and colored, so that, to use André Bazin's famous phrase about photographs, the recording could partake in an "irrational power to… bear the belief" of the listener. The journey, and the accounts of Gaisberg and Street are not a supplement to the "true representation" of the gas bombardment. They are part of that representation. Moreover, in subsequent writing it is noticeable that the manner of Gaisberg's death becomes a rhetorical amplification for the authenticity of the recording's trace, as if his fatal inhalation (of gas molecules or flu bacilli) were itself a deadly indexation, paralleling the recording's claim to capture the breath of the War, and even of History itself.
In media-historical terms, the Gas Shell Bombardment recording can be understood as a late, transitional artifact from phonography's pre-microphonic era. The desire for the sonic trace, for an ever more immersive proximity to events was there, but electro-acoustic technology was not yet in place. Two years later, in 1920, Horace Merriman and Lionel Guest made the first experimental electrical recording, arguably also the first true field recording. The event, appropriately enough, was an official war memorial service in London, where Merriman and Guest – working for Columbia Records – put microphones in Westminster Abbey, running cables to a remote recording van parked in the street outside, where they sat amidst heating ovens and cutting lathes. By the end of the 1920s, remote recording and broadcasting, while never straightforward, were well on the way to ubiquity.
Claims made on behalf of technologies of reproduction may seem simplistic, but there's a grain of truth to their simplicity. If there were nothing special – even magical – in the referentiality of the camera that captures the moment, the recording that's like being there, the liveness of the live broadcast, these things would not play the role they do in everyday life and in the ideological fabric of society. But there is falsehood too, in over-simplifying the nature and affective charge of old photographs, old footage, old recordings. These are made things, composed of different materials, media, signs and conventions; they are inseparable from the desires and expectations they induce and direct. They function in part by mimesis and verisimilitude, but also through the gaps, blank spots and false illusions of their trace. They can – rightly – intensify our feeling towards the past, but should also prompt us to think about our own desires and investments.
—
Image by Flickr User DrakeGoodman, "Horchposten im Spengtrichter vor Neuve-Chapelle 6km nördlich von La Bassée Nordfrankreich 1916," A trio of lightly equipped soldiers from an unidentified formation oblige the photographer by looking serious and pretending they're just metres from the enemy, listening for activity in his lines. The improvised "listening device" is actually a large funnel, probably liberated from a nearby farm.
—
Brían Hanrahan is a film, media and cultural historian, whose work focuses on the history of acoustic media, German and European cinema and the culture of the Weimar Republic.
—
Edited post-publication at 8:00 pm EST on July 7, 2014
–

REWIND!…If you liked this post, you may also dig:
SO! Reads: Susan Schmidt Horning's Chasing Sound: Technology, Culture and the Art of Studio Recording from Edison to the LP–Enongo Lumumba-Kasongo
A Brief History of Auto-Tune–Owen Marshall
DIY Histories: Podcasting the Past–Andrew Salvati
A Conversation Article in Chat with  Irene Lusztig, Director of The Motherhood Archives and Sound Designer Maile Colbert
In 2011 filmmaker Irene Lusztig contacted me about designing sound and composing for her film project, The Motherhood Archives.
Irene had spent several years buying discarded educational films on eBay and working in historical archives to amass an unusual and fascinating collection of  archival films aimed at teaching women how to be pregnant, give birth, and look after babies. The Motherhood Archives uses this extraordinary archival treasure trove to form a lyrical essay film excavating hidden histories of childbirth in the twentieth century, illuminating our changing narratives of maternal success and failure, and raising questions about our social and historical constructions of motherhood.
I was immediately intrigued by her concept and construction process as well as her desire to work with sound design in a very collaborative manner at an earlier stage in the project than most filmmakers would. Geographically distant, Irene and I mostly worked by "satellite," using email, chat, Skype, phone, and file sharing software to communicate and send files.  We did manage to have a few production weeks in New York and Santa Cruz, but the majority of the work was woven back and forth across an ocean and continent…California to Lisbon, Portugal, West Coast to West Coast. Rather than hindering, this method lent itself to an exquisite corpse nature to the work. In the creation of this article we followed much the same process, using an initial Gmail chat.
Maile Colbert (MC): So, I'm both shy and excited about asking this… why me, Irene?
 Irene Lusztig (IL): I had heard your work in both Adele Horne's film [The Tailenders, 2005] and Rebecca Baron's [How Little We Know of Our Neighbors, 2005], both films with beautiful sound.
.
The sound in How Little We Know of Our Neighbors in particular does something with natural / unnatural that I was really interested in – field recordings that somehow become other kinds of things as they are layered, transformed, and processed. I think of myself as a documentary maker / artist who is invested in actuality, but not very invested in traditional documentary form, and I think your sound has similar investments and disinvestments. It begins with the sounds of the real world but takes those sounds to very unexpected places that are often quite far from their original context.
.
MC: I love that you brought up the "natural/unnatural." It not only really describes well my work and approach in general, but also the experience we get in your film with mediated motherhood. We would often talk about certain sections being very science fiction…then you think, wow, this really happened, this is part of a history that led up to our experience now, and one I'm currently having, having recently become pregnant for the first time!
IL: I think there is a lot to say about science fiction and sound! First, there is a great tradition of feminist science fiction that I feel like our work is very connected to: Margaret Atwood, Ursula Le Guin, and even stuff like Shulamith Firestone's futuristic vision of external uteruses. A lot of that work has in common a willingness to "make strange" or denaturalize aspects of female reproduction and mothering in ways that feel radical.
MC:  I'm not sure if I was able to contain my excitement when you first mentioned a section felt sci-fi to you. This is something that I think has a root back in my childhood. My father was and is an obsessive science fiction film watcher: I grew up with a soundtrack of The Day the Earth Stood Still and Lost in Space. These soundscapes that "weren't" became such a part of what I wanted to listen to.
.
IL: I always thought I had no interest in science fiction when I was younger, but I think growing a human inside my own body probably shifted my relationship to that!
I think science fiction is almost always expressing our anxieties about the future, about our technologies, about things that we struggle to control. And of course questions and anxieties about trying and failing to control things are completely at the heart of our experiences with pregnancy, birth, and learning to be new mothers in the 21st century. As are questions around technological mediations that we feel ambivalent about, whether it's fertility technologies, medicalized birth technologies, or things like baby monitors or worrying about whether the iPad is rewiring your baby's brain. So science fiction feels like a sonic space that totally makes sense for negotiating these maternal anxieties.
MC: One of our biggest struggles was trying to make sure things weren't too dark for the audience.
IL: People often respond with anxiety to the film and its sound design. I've never before made a film where the sound comes up so often in post-screening discussions, and generally the question is something like "why is the sound so dark / scary / anxiety-provoking?" It seems very specific to the subject of The Motherhood Archives – how anxious we are societally about the whole topic, and also how uncomfortable we are being open about these anxieties.
MC: I'm still shocked at how shocked I am when I realize how some people react to this film, how uncomfortable they are. U.S. society seems just as afraid of birth as death in this manner! We speak of each in such a similar way and we're not allowed the complexity of, for example, being simultaneously anxious about how this will affect our careers and identity, and how in love we are when we hear that heartbeat!
IL: Do you think of yourself as a feminist artist? I ask because becoming a mother (and making art about motherhood) has made me much more aware of myself as a feminist artist.
MC: I absolutely consider myself a feminist– it's woven into every part of my life and my work.  I'm also beginning to feel this in a new way with the pregnancy: I recently lost a gig I was really looking forward to because there was an assumption that I couldn't do it somehow because I was pregnant.  A recent interviewer asked me about how I navigate motherhood and my work, and I couldn't help consider that this question would never come up with a male artist.
My recent recordings of my future daughter growing and moving have been wonderful to listen to: watery and subdued, you still feel like you're only getting a little of her sonic world, so mysterious.  But it reminds me of when I was a child – in any body of water I loved to dive down to the bottom, let go of my breath and just rest there as long as I could…it was an ultimate peace.  I loved the visual perspective of the world above me, but most loved the deep gentle filter of everything aural coming through this watery world.  Some might argue that peace refers to our first soundscape experienced…and listening to my own active womb, it doesn't seem far-fetched.
IL: There are a lot of watery sounds in the film! My friend Irene Gustafson made this great connection between all the water in the soundtrack and the voiceover passage in the twilight sleep section about how the "soothing sound of running water muffles newborn cries to prevent the formation of what are called islands of memory." That description of water literally being used to erase memory allows all the water sounds throughout the film to become a metaphor for the erasure of historical memory… the fact that we no longer remember the historical moment where feminists were advocates for anesthetic drugs and medicalized childbirth, for instance…the many ways that the histories in the film are now forgotten.
.
MC: I think sounds are like cells in a way…they carry a memory, even though abstracted.
That's why I love working with natural sources initially,  something comes through from that palette, a shadow is carried from its initial source.  As animals, we use sound for information,  much processing and translation happens that we aren't even aware of.  So I do feel like when a sound is removed by processing, it still carries its source information with it, and we pick up on some of that.
 IL: Talking about cellular memory makes me think about the section of the film that a friend described as "crispy cells:" the image is from a very early 20th century educational film about reproduction – sheep cells that are dividing and reproducing – and the sound is the sound of the magnetosphere, which I love!
.
MC: I find listening to the magnetosphere sort of grounds me. I use a VLF recorder very often when I travel. If there are lightening storms or space weather, like solar storms, you get these very beautiful and strange soundscapes. I often use the recordings in my work, but your film is the first that seemed to demand them as a sound source! That section just called out for them, in their "pure" form. When you placed them there and sent it to me, I was blown away…it seemed like that was the sound of the video itself somehow.
I've been collecting and working on my sound library for over a decade now, and I've never been in a situation where a client or collaborator was interested in it in such a hands-on way.  It seemed so right to share it with you and build upon it together for this project.  For each sound – some of them going way back – I still remember the source, recording conditions, what was surrounding it (or rather what it was surrounding usually!).  They become symbols, but also memory triggers.  Now some of them have changed and were saved with this project, so there are generations as well. And the historic archival sounds you added to it…they come with their own history and memory; your film and their use is then added to that.
IL: Speaking of archival sound, one of the most amazing (to me) moments in our collaboration was really close to the end when you sent me the end credit sound. We've actually never talked about this because as soon as you sent it I totally intuitively and immediately knew that it was perfect. The sound is a backwards transformation of the wax cylinder Chopin Waltz recording that is used earlier in the film during the pregnant ballet sequence. There's something so brilliant about your instinct to bring back that very polite, restrained music at the end, but have it reversed – both because it turns something familiar and half-remembered on its head, but also because I think it says something about history that is so attuned to the way the film works. The film thinks about histories of childbirth, but the chronological structure is circular, not linear – which I think of as a kind of challenge to the conventional forward-marching progress narrative.  History is always haunting the present, and history is always circular. It makes amazing and beautiful sense that this music that we've heard before returns at the end in this uncanny backwards form.
—
Maile Colbert is a multi-media artist with a concentration on sound and video who relocated from Los Angeles, US to Lisbon, Portugal. She is a regular writer for Sounding Out!
—
REWIND! . . .If you liked this post, you may also dig:
Wayback Sound Machine: Sound Through Time, Space, and Place– Maile Colbert

Sounds Like a Baby– Liana Silva-Ford

Playing with Bits, Pieces, and Lightning Bolts: An Interview with Sound Artist Andrea Parkins– Maile Colbert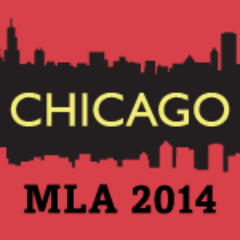 Happy new year, dear Sounding Out! readers! Early January brings about New Year's resolutions, specials on bins for holiday ornaments, Three Kings' Day, and our yearly MLA sound studies panel round-up. This year, MLA 2014 attendees will get another blast of cold temperatures because this year's convention is in Chicago—not much of a difference weather-wise from Boston but just as exciting! If you're undecided about what panels to check out or if you're not sure about where to start with the MLA Program, you're in the right place: I combed the MLA Program page by page and condensed it just for our sound studies aficionados. If you're sitting this MLA out or if you're just curious about what the following panels are all about, it's easy to follow the conference from home if you have access to Twitter. MLA is one of the most active academic conferences on social media: there's the lively twitter hashtag #MLA14, the individual hashtags for each session (#s–followed by the session number), and an attentive twitter account (@MLAConvention), so even if you're not in Chi-town you can still see what's going on at your favorite panels this week.
Whereas last year some of the sound-oriented panels had a particular digital angle, this year there are several panels look at the intersection of sound and literary studies. The titles may not suggest sound, but the presentations do. For example, panel #s384 Literary Crossroads: African American Literature and Christianity includes presentations on representations of gospel and spirituality in different African American books. Another panel of interest is #s414, Literature and Media in the Nineteenth-Century United States arranged by the Division on Nineteenth-Century American Literature. (This panel resonates nicely with Sounding Out!'s Sound in the Nineteenth Century forum which just ended last Monday.) The focus on literature may come from the fact that the MLA brings many literary scholars together, but it is encouraging that the study of sound is also overlapping with the study of literature.
Despite that the convention brings literature scholars from across the United States together, some of the more intriguing sound-oriented panels are not focused on literature at all. In fact, several panels address sound from the angle of music. Panel #s131, The Musics of Chicago brings together High Fidelity and Lupe Fiasco, and panel #s162 on the HBO series Girls includes Chloe H. Johnson's paper "Dancing on My Own: Popular Music and Issues of Identity in Girls." Although the fields of literary studies and cultural studies are sometimes in tension with each other, some MLA presenters are approaching popular culture particularly from an aural angle.
Music is not the only presence of sound in the MLA Program. Several panels bring up sound in conjunction with pedagogy. Some of our readers may remember the forum Sounding Out! hosted last year on sound and pedagogy—a forum of which I was a part. I'm glad to see other language, composition, and literature teachers are thinking about sound too. Panel #s114, Dialects of English Worldwide: Issues in English Language Studies includes several papers that think about spoken English nowadays. For those who are interested in how the sound of students' speech are intersected by structural racism and public policy will find lots to think about with this panel. If you're looking for concrete suggestions on using sound as a pedagogical approach, panel #s213 has some answers. Twenty-First-Century Pedagogies, arranged by the Discussion Group on the Two-Year College includes a presentation on sound essays by Kathryn O'Donoghue from the Graduate Center at City Univ. of New York.
Where will Team SO! be at MLA 2014? Editor-in-Chief Jennifer Stoever-Ackerman can be found at the DH Commons pre-conference workshop on Thursday, January 9, 2014; she will be presenting Friday, January 10 at 8:30 am on her research on Lead belly and Richard Wright as part of panel #s221, Singing Out in the American Literary Experience. Regular writer Regina Bradley will be presenting Friday at 5:15 pm on panel #s403 Words, Works, and New Archives: Studying African American Literature in the Twenty-First Century. Guest blogger Scott Poulson-Bryant will be at panel #s447, The Seventies in Black and White: A Soundtrack on Saturday at 8:30 am. I will be presenting on Friday morning at panel #s218, a roundtable on the graduate seminar paper and will be leading panel #s788, Back Up Your Work: Conceptualizing Writing Support for Graduate Students on Sunday at 1:45 pm. You can catch us on Twitter: @lianamsilvaford and @soundingoutblog where we'll be live-tweeting panels and keeping followers up to date on convention chatter. Who knows, maybe there'll be an impromptu SO! tweet-up? Stay tuned to our social media feeds!
Before I go, a shameless plug: As of this month I am the new editor of the newsletter Women in Higher Education, so if you want to meet up and talk about the newsletter please let me know!
Did I miss something? Maybe I somehow missed you or your panel in this round up? Please let me know either via email, via tweet, or post on the Sounding Out! Facebook page.
–
Liana Silva-Ford is co-founder and Managing Editor of Sounding Out!.
–
Featured image: "Mississippi North" by Flickr user John W. Iwanski, CC-BY-NC-2.0
–
Jump to THURSDAY, JANUARY 9, 2014
Jump to FRIDAY, JANUARY 10, 2014
Jump to SATURDAY, JANUARY 11, 2014
Jump to SUNDAY, JANUARY 12, 2014
THURSDAY, JANUARY 9, 2014
8:30 am-11:30 am 
3. Get Started in the Digital Humanities with Help from DHCommons
Chicago A–B, Chicago Marriott 
PRESIDING: Ryan Cordell, Northeastern Univ.; Josh Honn, Northwestern Univ.; Katherine A. Rowe, Bryn Mawr Coll.
The workshop welcomes language and literature scholars who wish to learn about, pursue, or join digital humanities (DH) projects but do not have the institutional infrastructure to support them. Representatives of DH projects and initiatives will share their expertise on project design, outline available resources and opportunities, and lead small-group training sessions on DH technologies and skills. Preregistration required.
12:00 pm-1:15 pm
31. Radical Curators, Vulnerable Genres: Lost Histories of Collecting, Editing, Bibliography
Michigan–Michigan State, Chicago Marriott
PRESIDING: Meredith L. McGill, Rutgers Univ., New Brunswick
SPEAKERS:
Jessica J. Beard, Univ. of California, Santa Cruz;
Alex Black, Cornell Univ.;
Jane Greenway Carr, New York Univ.;
Ellen Gruber Garvey, New Jersey City Univ.
Laura Helton, Univ. of Virginia
Courtney Thorsson, Univ. of Oregon
33. Sir Walter Scott and Music
Sheffield, Chicago Marriott
Program arranged by the Lyrica Society for Word-Music Relations
PRESIDING: Jeff Dailey, Five Towns Coll.
1. "Cutting Out the Castle Quicksand: Scott's Bride, Donizetti's Lucia, and the 'Personally Furious' Ayn Rand," Shoshana Milgram Knapp, Virginia Polytechnic Inst. and State Univ.
2. "'Drifting through the Intellectual Atmosphere' from Scott's Old Morality to Liszt's Hexameron," Catherine Ludlow, Western Illinois Univ.
3. "Walter Scott, British Identity, and International Grand Opera: Isidore de Lara's Amy Robsart(1893)," Tommaso Sabbatini, Univ. of Chicago
For abstracts, visit lyricasociety.org.
1:45-3:00 pm
75. Voice and Silence
Mississippi, Sheraton Chicago
Program arranged by the Division on French Medieval Language and Literature
PRESIDING: Matilda Tomaryn Bruckner, Boston Coll.
1. "Gut Feelings," Jason D. Jacobs, Roger Williams Univ.
2. "Tomboy Silence," Wan-Chuan Kao, Washington and Lee Univ.
3. "Giving Voice to the Word of God; or, Bernard of Clairvaux Sings the Song of Songs," Kris Trujillo, Univ. of California, Berkeley
3:30-4:45
114. Dialects of English Worldwide: Issues in English Language Studies
Illinois, Chicago Marriott
Program arranged by the Discussion Group on Present-Day English Language 
PRESIDING: Elizabeth Bell Canon, Emory Univ.
1. "'Speak the Language of Your Flag': American Policy Responses to Nonanglophone Immigrants," Dennis E. Baron, Univ. of Illinois, Urbana
2. "The Sounds of Silence: Standard and Nonstandard Englishes in Contemporary Ethnic American Writing," Melissa Dennihy, Queensborough Community Coll., City Univ. of New York
3. "Star Spanglish Banter: Harnessing Students' Linguistic Expertise," Jill Hallett, Northeastern Illinois Univ.
4. "Emerging Attitudes toward New Media within the Discourses of Poetics and Literature," April Pierce, Univ. of Oxford
5:15-6:30
131. The Musics of Chicago
Chicago H, Chicago Marriott 
PRESIDING: Shawn Higgins, Univ. of Connecticut, Storrs
1. "Sweet Home Chicago? (Dis)Locating the American 'Race Record' in High Fidelity," Jürgen E. Grandt, Univ. of North Georgia
2. "Experiment and Exodus in the Music of Chicago," Toshiyuki Ohwada, Keio Univ.
3. "Fly Girls or Blackface? The Racial and Gender Politics of Lupe Fiasco," Jorge Santos, Univ. of Connecticut, Storrs
141. Enduring Noise: Sound and Sexual Difference
Illinois, Chicago Marriott
PRESIDING: Rizvana Bradley, Emory Univ.
1. "Listening to Gertrude Stein's Repeating: Sonorous Temporality in The Making of Americans," Erin McNellis, Univ. of California, Irvine
2. "Queer Extensities: Pauline Oliveros and Disco," Amalle Dublon, Duke Univ.
3. "Metal, Reproduction, and the Politics of Doom," Aliza Shvarts, New York Univ.
RESPONDING: Rizvana Bradley
7:00-8:15 pm
162. Girls and the F Word: Twenty-First-Century Representations of Women's Lives
Los Angeles–Miami, Chicago Marriott 
PRESIDING : Tahneer Oksman, Marymount Manhattan Coll.
1. "'My Shoes Match My Dress . . . Kind Of!': The Politics of Dressing and Nakedness in Girls," Laura Scroggs, Univ. of Minnesota, Twin Cities
2. "She's Just Not That into You: Girls, Dating, and Damage," Jennifer Mitchell, Weber State Univ.
3. "Dancing on My Own: Popular Music and Issues of Identity in Girls," Chloe H. Johnson, York Univ., Keele
RESPONDING: Nancy K. Miller, Graduate Center, City Univ. of New York
FRIDAY, JANUARY 10, 2014
8:30 am-9:45 am
207. Diversifying the Victorian Verse Archives
Chicago A–B, Chicago Marriott 
PRESIDING : Meredith Martin, Princeton Univ.
1. "Recovering Tennyson's 'Melody in Poetry': Salon Recitations and Musical Settings," Phyllis Weliver, Saint Louis Univ.
2. "Morris Metrics: The Work of Meter in the Age of Mechanical Reproduction," Yopie Prins, Univ. of Michigan, Ann Arbor
3. "Digital Archives and the Music of Victorian Poetry," Joanna Swafford, Univ. of Virginia
For abstracts, visit https://sites.google.com/a/slu.edu/diversifying-the-victorian-verse-archives/
213. Twenty-First-Century Pedagogies
Michigan–Michigan State, Chicago Marriott
Program arranged by the Discussion Group on the Two-Year College 
PRESIDING: Stacey Lee Donohue, Central Oregon Community Coll.
1. "Not on Wikipedia: Making the Local Visible," Laurel Harris, Queensborough Community Coll., City Univ. of New York
2. "Survival Spanish Online: Designing a Community College Course That Bridges Culture and Authentic Connections," Cecilia McGinniss Kennedy, Clark State Community Coll., OH
3. "Sound Essays: A Cure for the Common Core," Kathryn O'Donoghue, Graduate Center, City Univ. of New York
4. "Leveling Up! Gamifying the Literature Classroom," Jessica Lewis-Turner, Temple Univ., Philadelphia
For abstracts, visit commons.mla.org/groups/the-two-year-college/announcements/ after 15 Dec.
217. Cuba on Stage
Arkansas, Sheraton Chicago
Program arranged by the Discussion Group on Cuban and Cuban Diaspora Cultural Production 
PRESIDING: Vicky Unruh, Univ. of Kansas
1. "José Triana, Virgilio Piñera, and the Racial Erotics of Cuban Tragedy," Armando Garcia, Univ. of Pittsburgh
2. "Estorino's Gray Ghosts," David Lisenby, Univ. at Albany, State Univ. of New York
3. "Musical Trangressions on the Cuban Stage: Rap, Rock, and Reggaeton," Elena Valdez, Swarthmore Coll.
4. "Locating the Malecón," Bretton White, Colby Coll.
221. Singing Out in the American Literary Experience
Old Town, Chicago Marriott
Program arranged by the Discussion Group on Folklore and Literature 
PRESIDING: Mark Allan Jackson, Middle Tennessee State Univ.
1. "Re-sounding Folk Voice, Remaking the Ballad: Alan Lomax, Margaret Walker, and the New Criticism," Derek Furr, Bard Coll.
2. "'A Voice to Match All That': Lead Belly, Richard Wright, and Lynching's Sound Track," Jennifer Stoever-Ackerman, Binghamton Univ., State Univ. of New York
3. "Stunting Gualinto: The Limits of Corrido Heroism in Americo Paredes's George Washington Gomez," Melanie Hernandez, Univ. of Washington, Seattle
For abstracts, write to majackso@mtsu.edu.
10:15-11:30
261. Applying Linguistics to the Learning of Middle Eastern Languages
Huron, Sheraton Chicago
Program arranged by the Discussion Group on General Linguistics 
PRESIDING: Terrence Potter, Georgetown Univ.
1. "How Strategic Can They Be? Differences between Student and Instructor Attitudes toward Language Learning Strategies," Gregory Ebner, United States Military Acad.
2. "Needs-Analysis Informed Task Design in Arabic Foreign Language Programs in the United States: Insights from Learner Perceptions and Production," Maimoonah Al Khalil, King Saud Univ., Riyadh
3. "Linguistic Advantages and Constraints in the Classroom: Judeo-Spanish as an L2," Bryan Kirschen, Univ. of California, Los Angeles
For abstracts, write to tmp28@georgetown.edu.
263. John Clare: The Voices of Nature
Chicago C, Chicago Marriott
Program arranged by the John Clare Society of North America 
PRESIDING: Rochelle Johnson, Coll. of Idaho
1. "Speaking for the Trees: Margaret Cavendish, John Clare, and Voicing Nature," Bridget Mary Keegan, Creighton Univ.
2. "Clare's Air: Sound in Motion," Paul Chirico, Univ. of Cambridge, Fitzwilliam Coll.
3. "John Clare: The Unusual and Challenging Natural Historian," Eric H. Robinson, Univ. of Massachusetts, Boston
12:00 pm-1:15 pm
269A. Chicago Latina/o Writing: A Creative Conversation
Sheraton I, Sheraton Chicago
Program arranged by the Office of the Executive Director 
PRESIDING: Ariana Ruiz, Univ. of Illinois, Urbana
SPEAKERS: Rey Andújar, Centro de Estudios Avanzados de Puerto Rico y el Caribe
Brenda Cárdenas, Univ. of Wisconsin, Milwaukee
Paul Martínez Pompa, Triton Coll.
Achy Obejas, Chicago, IL
270. Women's Education in Third World Countries
Parlor G, Sheraton Chicago
Program arranged by the Discussion Group on Interdisciplinary Approaches to Culture and Society 
PRESIDING : Shirin E. Edwin, Sam Houston State Univ.
1. "Narrative Approaches to Transmitting Regional Oral and Instrumental Literary Traditions in the Works of Aminata Sow Fall," Julie Ann Huntington, Marymount Manhattan Coll.
2. "Gender, Class, and Education: Intersections in South Asian Literature," Maryse Jayasuriya, Univ. of Texas, El Paso
3. "Women's Schooling in Clarice Lispector's Narrative: A Brazilian Education," Alejandro E. Latinez, Sam Houston State Univ.
279. Dadaphone: Indeterminacy in Words and Music
Huron, Chicago Marriott
Program arranged by the Lyrica Society for Word-Music Relations and the Association for the Study of Dada and Surrealism 
PRESIDING : Jeff Dailey, Five Towns Coll.
1. "Black Dada," Kathy Lou Schultz, Univ. of Memphis
2. "Aleatory Adaptation and Indeterminate Interpretation: Radiohead's In Rainbows as Faustian Rock Opera," Meg Tarquinio Roche, Northeastern Univ.
3. "Game Changer: Cage's Word-Music Combination in 'Renunion' and 'Solo 23,'" Sydney Boyd, Rice Univ.
4. "Graphic Notation in Contemporary Music and Its Debt to Dada," Laura Prichard, Univ. of Massachusetts, Lowell
For abstracts, visit lyricasociety.org.
5:15 pm-6:30 pm
384. Literary Crossroads: African American Literature and Christianity
Addison, Chicago Marriott
Program arranged by the Conference on Christianity and Literature and the Division on Literature and Religion 
PRESIDING: Katherine Clay Bassard, Virginia Commonwealth Univ.
1. "God's Trombones, the Social Gospel, and the Harlem Renaissance," Jonathan Fedors, Univ. of Pennsylvania
2. "When the Gospel Sings the Blues in Ralph Ellison's Invisible Man," Claudia Rosemary May, Univ. of California, Berkeley
3. "Faith Moves: Belief and the Body in Bill T. Jones's Chapel/Chapter and Toni Morrison'sParadise," Leslie Elizabeth Wingard, Coll. of Wooster
For abstracts, write to kcbassar@vcu.edu.
403. Words, Works, and New Archives: Studying African American Literature in the Twenty-First Century
Michigan–Michigan State, Chicago Marriott
Program arranged by the College Language Association 
PRESIDING : Warren Carson, Univ. of South Carolina, Spartanburg
1. "The Field and Function of African American Literary Scholarship: A Memorial and a Challenge," Dana A. Williams, Howard Univ.
2. "The Black Book: Creating an Interactive Research Environment," Kenton Rambsy, Univ. of Kansas
3. "Keepin' It Interactive: Hip-Hop in the Age of Digital Reproduction," Regina Bradley, Kennesaw State Univ.; Jeremy Dean, Rap Genius, Inc.
414. Literature and Media in the Nineteenth-Century United States
Chicago A–B, Chicago Marriott
Program arranged by the Division on Nineteenth-Century American Literature 
PRESIDING : Meredith L. McGill, Rutgers Univ., New Brunswick
SPEAKERS: Jonathan Elmer, Indiana Univ., Bloomington
Teresa Alice Goddu, Vanderbilt Univ.
Naomi Greyser, Univ. of Iowa
Brian Hochman, Georgetown Univ.
Christopher J. Lukasik, Purdue Univ., West Lafayette
Lauren A. Neefe, Stony Brook Univ., State Univ. of New York
For project statements, panelist biographies, and description of roundtable format, visit19thcamlitdiv.wordpress.com after 1 Dec.
SATURDAY, JANUARY 11, 2014
8:30 am-9:45 am
441. Socialist Senses
Ohio, Sheraton Chicago
Program arranged by the Discussion Group on Slavic Literatures and Cultures 
PRESIDING : Nancy Condee, Univ. of Pittsburgh
1. "The Materiality of Sound: Esfir Shub's Haptic Cinema," Lilya Kaganovsky, Univ. of Illinois, Urbana
2. "From the Cinema of Attractions to the Cinema of Affect in Early Socialist Realism," R. J. D. Bird, Univ. of Chicago
3. "Ineluctable Modality of the Visible: Gorky's Return and the Onset of Clarity," Petre M. Petrov, Princeton Univ.
For abstracts, visit mlaslavic.blogspot.com/ after 30 Dec.
447. The Seventies in Black and White: A Soundtrack
Purdue-Wisconsin, Chicago Marriott 
PRESIDING : Jack Hamilton, Harvard Univ.
1. "Mutts of the Planet: Joni Mitchell Channels Charles Mingus," David Yaffe, Syracuse Univ.
2. "Righteous Minstrels: Race, Writing, and the Clash," Jack Hamilton
3. "Broken Masculinities: Black Sound, White Men, and New York City," Scott Poulson-Bryant, Harvard Univ.
10:15 am-11:30 am
474. African American Voices from the Civil War
Michigan–Michigan State, Chicago Marriott 
PRESIDING : Timothy Sweet, West Virginia Univ., Morgantown
1. "The Color of Quaintness: Thomas Wentworth Higginson, Black Song, and American Union,"Jeremy Wells, Indiana Univ. Southeast
2. "'If We Ever Expect to Be a Pepple': The Literary Culture of African American Soldiers," Christopher A. Hager, Trinity Coll., CT
3. "'And Terrors Broke from Hill to Hill': The Civil War Poems of George Moses Horton," Faith Barrett, Duquesne Univ.
4. "The Negro in the American Rebellion: William Wells Brown and the Design of African American History," John Ernest, Univ. of Delaware, Newark
485. Digital Practice: Social Networks across Borders
Missouri, Sheraton Chicago
Program arranged by the Division on Twentieth-Century German Literature 
PRESIDING : Stefanie Harris, Texas A&M Univ., College Station
1. "Kafka and the Kafkaesques: Close Reading Online Fan Fiction," Bonnie Ruberg, Univ. of California, Berkeley
2. "Network Politics, Wireless Protocols, and Public Space," Erik Born, Univ. of California, Berkeley
3. "Intersections of Music, Politics, and Digital Media: Bandista," Ela Gezen, Univ. of Massachusetts, Amherst
Responding: Yasemin Yildiz, Univ. of Illinois, Urbana
For abstracts, visit german.berkeley.edu/transit.
12:00 pm-1:15 pm
508. Performing Blackness in the Nineteenth Century
Chicago A–B, Chicago Marriott
Program arranged by the Division on Nineteenth-Century American Literature 
PRESIDING : Harvey Young, Northwestern Univ.
1. "Being Touched: Sojourner Truth's 'Spiritual Theatre' and the Genealogy of Radical Black Activism," Jayna Brown, Univ. of California, Riverside
2. "Frederick Douglass and the 'Claims' of Democratic Individuality in Antebellum Political Theory," Douglas Jones, Princeton Univ.
3. "'Dey Make Me Say Dat All De Time: Performance Art, Objecthood, and Joice Heth's Sonic of Dissent," Uri McMillan, Univ. of California, Los Angeles
509. Becoming Chroniclers: Latin American Women Writers and the Press, 1920–73
Parlor F, Sheraton Chicago 
PRESIDING : Vicky Unruh, Univ. of Kansas
1. "The Opportunities of Technology: Cube Bonifant's Radiophonic Chronicles in El universal ilustrado," Viviane A. Mahieux, Univ. of California, Irvine
2. "Key Moments in the Subversion of a Genre: Alfonsina Storni and Clarice Lispector Redefine Womanhood," Mariela Méndez, Univ. of Richmond
3. "Issues of Gender and Genre: Isabel Allende and Clarice Lispector Writing Chronicles, 1968–73," Claudia Mariana Darrigrandi, Universidad Adolfo Ibáñez
1:45 pm-3:00pm
572. Illness and Disability Memoir as Embodied Knowledge
Los Angeles–Miami, Chicago Marriott
Program arranged by the MLA Committee on Disability Issues in the Profession 
PRESIDING : Rachel Adams, Columbia Univ.
1. "Recoding Silence: Teresa de Cartagena, Medieval Sign Lexicons, and Deaf Life Writing," Jonathan H. Hsy, George Washington Univ.
2. "'Twisted and Deformed': Virginia Woolf, Alison Bechdel, and Crip-Feminist Autobiography," Cynthia Barounis, Washington Univ. in St. Louis
3. "'My Worry Now Accumulates': Sensorial and Emotional Contagion in Autistic Life Writing," Ralph James Savarese, Grinnell Coll.
For papers or abstracts, write to rea15@columbia.edu after 1 Jan.
3:30 pm-4:45 pm
586. Early Modern Media Ecologies
Great America, Chicago Marriott 
PRESIDING: Jen Boyle, Coastal Carolina Univ.
1. "Needlework Networks: Paper, Prints, and Female Authorship," Whitney Trettien, Duke Univ.
2. "Sidney Circularities: Music and Script in the Contrafactum Lyric," Scott A. Trudell, Univ. of Maryland, College Park
3. "Stage, Stall, Street, Sheet: Multimedia Shakespeare," Adam G. Hooks, Univ. of Iowa
For abstracts, visit www.scotttrudell.com.
591. Multilingualism in Native American and Aboriginal Texts
Kane, Chicago Marriott
Program arranged by the Division on American Indian Literatures 
PRESIDING : Beth H. Piatote, Univ. of California, Berkeley
1. "Reading Resistance and Resisting Readings in a Bilingual Text," Laura J. Beard, Univ. of Alberta
2. "Narrative and Orthography in Cree Oral Histories," Stephanie J. Fitzgerald, Univ. of Kansas
3. "Ongwe Onwe Languages in the Fourth Epoch of Iroquois History," Penelope M. Kelsey, Univ. of Colorado, Boulder
4. "Poetics of ka 'āina and na 'ōiwi: Language(s) of Land, Earth, and the Hawaiian People in Haunani-Kay Trask's Night Is a Sharkskin Drum," Nicole Tabor, Moravian Coll.
5:15 pm-6:30 pm
624. Boethius's Consolation of Philosophy in Medieval and Early Modern England: Form and History
Old Town, Chicago Marriott 
PRESIDING : Ian Cornelius, Yale Univ.
1. "Singing and Speaking Boethius in Anglo-Saxon England," Anne Schindel, Yale Univ.
2. "Sensible Prose and the Sense of Meter: Ethics and the Mixed Form in Boethius and After," Eleanor Johnson, Columbia Univ.
3. "Boethius's Consolation of Philosophy and an Expansive Theology in the Late Sixteenth Century: Queen Elizabeth's Translation in Context," Linda Suzanne Shenk, Iowa State Univ.
For abstracts, write to ian.cornelius@yale.edu.
625. Verbal and Visual Satire in the Nineteenth Century
Chicago F, Chicago Marriott 
PRESIDING : Joseph Litvak, Tufts Univ.
1. "Organizing Anarchy: Class, Intellectual Property, and Graphic Satire," Jason Kolkey, Loyola Univ., Chicago
2. "The Reemergence of Radical Satire in the Late Nineteenth Century," Frank A. Palmeri, Univ. of Miami
3. "Turn-of-the-Century Satirical Plots of Fenian and Anarchist Terrorism," Jennifer Malia, Norfolk State Univ
645. Current Issues in Romance Linguistics
Parlor F, Sheraton Chicago
Program arranged by the Discussion Group on Comparative Romance Linguistics 
PRESIDING : Andrea Perez Mukdsi, Univ. at Buffalo, State Univ. of New York
1. "Attribution in Romance: Reconstructing the Oral and Written Tradition," Martin Hummel, Karl-Franzens-Universität Graz
2. "Pronouns and the Author-Reader Relationship in Academic Portuguese," Karina Veronica Molsing, Pontifícia Universidade Católica do Rio Grande do Sul; Cristina Perna, Pontifícia Universidade Católica do Rio Grande do Sul
3. "The Semantic Feature [+INFLUENCE] and the Spanish Subjunctive," M. Emma Ticio Quesada, Syracuse Univ.
4. "Palatalization in Chilean Spanish and Proto-romance," Carolina Gonzalez, Florida State Univ.
For abstracts, write to perezmukdsi@gmail.com.
SUNDAY, JANUARY 12, 2014
12:00 pm-1:15 pm
742. Socialist Culture in the Age of Disco: East European Popular Pleasures
Parlor F, Sheraton Chicago
Program arranged by the American Association of Teachers of Slavic and East European Languages 
PRESIDING: Jessie M. Labov, Ohio State Univ., Columbus
1. "Imperial Disco: Czeslaw Milosz and Science Fiction," Mikolaj Golubiewski, Free Univ.
2. "The 'Movement of Writing Workers' and State Stability in the 1970s German Democratic Republic," William Waltz, Univ. of Wisconsin, Madison
3. "Flaming Socialist Creatures: Hippies as Auteurs in Soviet Latvia," Mark Svede, Ohio State Univ., Columbus
For abstracts, visit mlaslavic.blogspot.com/.
744. Mass versus Coterie: The Audiobook
Missouri, Sheraton Chicago
Program arranged by the Division on Prose Fiction 
PRESIDING : Rebecca L. Walkowitz, Rutgers Univ., New Brunswick
1. "'Fully Fleshed Out and Filled with Emotion': Accent, Region, and Identification in the Reception of The Help," Sydney Bufkin, Univ. of Texas, Austin
2. "Joyce, LibriVox, and the Recording Coterie," Brandon Walsh, Univ. of Virginia
3. "Alien Stereo: China Mieville's Embassytown," Christopher Pizzino, Univ. of Georgia
1:45 pm-3:00 pm
788. Back Up Your Work: Conceptualizing Writing Support for Graduate Students
Grace, Chicago Marriott 
PRESIDING : Liana Silva-Ford, Houston, TX
SPEAKERS:
Tara Betts, Binghamton Univ., State Univ. of New York;
Lee Ann Glowzenski, Duquesne Univ.;
Annemarie Pérez, Loyola Marymount Univ.
Abigail Scheg, Elizabeth City State Univ.
792. Old Materials, New Materialisms
Missouri, Sheraton Chicago
Program arranged by the Division on Methods of Literary Research
1. "Objects, Authors, and Other Matter(s) in the Gloria Anzaldúa Archive," Suzanne M. Bost, Loyola Univ., Chicago
2. "Writing Histories of Listening: Acoustemology as Literary Practice," Ely Rosenblum, Univ. of Cambridge
3. "Even the Stones Cry Out: Archival Research and the Inhuman Turn," Andrew Ferguson, Univ. of Virginia
4. "A Life of Its Own: A Vital Materialist Look at the Medieval Manuscript as an Agentic Assemblage," Angela Bennett Segler, New York Univ.