Archive by Author | guestlistener
In honor of International Podcast Day on 30 September, Sounding Out! brings you Pod-Tember (and Pod-Tober too, actually, now that we're bi-weekly) a series of posts exploring different facets of the audio art of the podcast, which we have been putting into those earbuds since 2011. Enjoy! –JS
I've listened to an inordinate about of podcasts in the past year and half; the number of hours would be shocking. I've written about this previously: how audio, friendly voices in my ears, was a more comforting medium than television or film. In early 2021, Vulture's Nicholas Quah published findings about the continuing rise of podcasts, suggesting that American audiences are intensifying their interest in the medium. He writes, "The case began to be made that podcasting, more so than many other new media infrastructures, was uniquely suited to meeting the moment," suggesting that the pandemic has buoyed the medium extensively. His findings also show that podcast audiences are engaging more directly and are growing in diversity. The running joke about the medium is that everyone has a podcast. I certainly do. Comedians do. Talk show hosts do. Politicians do. In a recent episode of Bitch Sesh: A Real Housewives Breakdown Podcast, hosts Casey Wilson and Danielle Schneider joke that now every Real Housewife feels the need to start her own podcast, too.
In this 2021 moment, the series The Complete Woman? has become more relevant than ever, particularly in relation to the rise of conversations about the "Karen," and a particular kind of white woman who attempts to wield social and racialized power. The podcast is marked as a "Baby Boomer" parody – or a fictional show directed at a fictional Baby Boomer audience. It's eviscerating that culture, however, in its caricaturing of Marabel May and her friends, interrogating contemporary conversations about whiteness and middleclass-ness; its dark humor lies not in outdated gender roles, but in how incredibly close to home it all hits. It's not a distant past, but a current reality.
The Complete Woman podcast directly destabilizes nostalgia, even as it draws on older audio formats. In the series, comedian Amanda Lund parodies real-life mid 20th-century marriage self-help author Marabel Morgan, who promoted women's deference to their husbands through evangelical Christianity – her book is titled The Total Woman, as mentioned by Vulture writer Nathan Rabin, a critical enthusiast of Lund's series. The fictional Marabel May (voiced by Lund) is a housewife living in 1960s America with her husband, Freck (Matt Gourley). The Complete Woman series is set up as audio companions – diegetically understood as vinyl records – to Marabel's book of the same name, which she penned after successfully saving her "disaster" of a marriage. She claims, "I believe it's possible for any woman to manipulate her husband into adoring her in matter of weeks." Each episode of the series focuses on a different aspect of womanhood or features a "checking-in" with Marabel and her "neighborhood gal" friends, aggressive Joanie (Maria Blasucci), muddled Barbara (Stephanie Allynne), and jovial divorcee Rita (Angela Trimbur).
The segments featuring Marabel chatting with her neighborhood girlfriends are particularly insightful, as each woman expresses her own warped version of the mid-century American marriage. They also combine the outdated instructional segments with more modern casual conversations, highlighting The Complete Woman's addressing of women's emotional labor, as well conventional housework. These segments also illuminate the distinctly female-driven nature of the series, as these voice actresses tend to improvise the discussions at hand. The back-and-forth between these women is both satirical and demonstrative of a sense of fun in their parody, and, at times, sincere friendship behind-the-scenes. Though a harsh satire of women's positions in American culture, the show reveals a sense of community as Lund features her friends, all working comedians and actresses based in Los Angeles who find creative outlets in podcasting.
Format here, is significant too. The podcast directly satirizes an older format–self-help vinyl records–and its usage – questioning the ideologies of the past and present. The series conceptual set-up is nostalgic, but the content is not. The Complete Woman is unique in its use of format to draw on nostalgia for these pedantic vinyl recordings; the specificity of the audio and structure of the series suggests Lund has some fondness for these bygone formats. But the formatting is also used to critique and comment on the historical sexism and patriarchalism of marriage. While this is done with humor, the satire presented by the series sounds shockingly grounded in reality.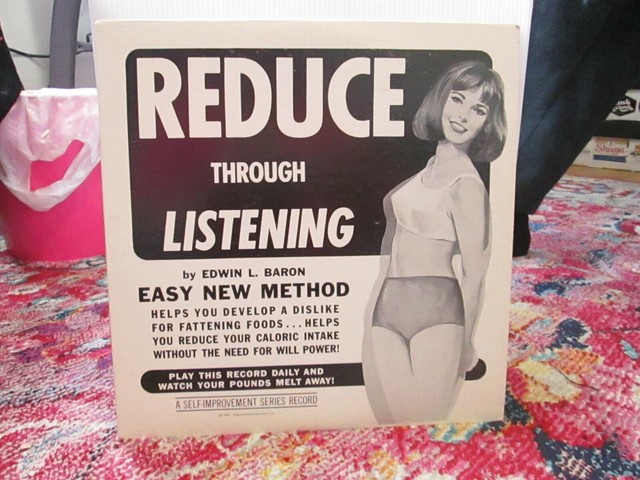 To understand the concept of The Complete Woman series, let's examine the opening episode's introductory narration. The first episode begins with the show's recurring "groovy" 60s-style music, signaling a move to the past. While the show is about women for women, a male narrator is the first voice heard – an immediate indicator of Marabel May's deference to men, and thus the imaginary audience's, as well. The narrator states, "Welcome to The Complete Woman, the audio-companion to the number one bestselling book of the same name, written by Marabel May. It's 1963, divorce is on the rise, the tides are changing, and marriages are drowning."
The voices in the podcast sound echo-y and distant, reminiscent of listening to an old recording, which positions the listener as a participant – as if they are indeed in a struggle marriage and choosing to play this record and get advice from the fictional expert. Marabel then, in a deadpan manner, states, "Hi, I'm Marabel May, bestselling author, unaccredited marriage expert, and stay-at-home wife. Are you stuck in an unhappy marriage? Feel like there's no hope in sight? You're not alone. I receive millions of letters in the mail every day from sad people just like you. Here's what they have to say." Melancholic piano music starts playing as different voices – both male and female – express their unhappiness in their marriages: for example, "I mean how many nighttime headaches can one woman get?" Marabel comes back, after the sound of a record scratch, "But wait, there's hope!" Again, the recording aspect pulls the audience into the fictional space of Marabel May and her dire need to save marriages.
The 60s-style music picks back up as the male narrator begins again, "Marabel May's Complete Woman course is scientifically proven to improve your marriage – or your husband's money back!" Marabel states, "But don't take it from the faceless announcer guy. Take it from the countless, faceless, voices I've helped." More voices of men and women are heard praising Marabel's method: for example, "I used to get upset when dinner wasn't on the table when I got home from work. Now, I know I'm right." Marabel responds to these:
Thank you. Are you ready to take the next step toward marital bliss? You've read my bestselling book, now it's time to jump into the audio companion. I suggest you listen to this record in a calm, quiet setting. Lock your children in their rooms and put your pets in a basket. Pour yourself an afternoon swizzle and settle in. You're about to impart [sic] on a life-changing journey. Your husbands will thank you!
This exchange suggests both that the audience is enveloped into the diegesis of the podcast, but also the series' dedication to a bygone format – though the dialog is humorous, the concept of The Complete Woman as a vinyl audio-companion never wavers.
The Complete Woman purposefully – and at times very uncomfortably – puts the listener in the position of someone who is genuinely interested in Marabel and her friends' worldviews, who aligns with her outdated sexist and racist ideas: Marabel refers to "Oriental China," and Barbara refers to "not being in Calcutta" when oral sex comes up in conversation. While lampooning these behaviors, the podcast is also forcing its listeners to reckon with them, to consider their own thinking as they are positioned as an audience who would agree with everything Marabel is saying.
What is additionally powerful about The Complete Woman is its reliance on authenticity in its sound. The doctrinaire voices of both the male announcer and Marabel May are so identifiable as typical affected self-help narration; their voices are upbeat but never hurry or seem too excitable – they maintain an evenness that is uncanny. Their tone and manners of speech undermine what the characters are actually saying, making this fictionalized companion album seem all the more legitimate, as if this series was found in a used record store – a kitschy yet forgotten audio self-help guide from the 60s. The intonation of the voices is overtly making fun of white voices assuming and exerting authority, no matter the absurdities that being spoken. The medium allows the audience to move in and out of positions: as genuine followers of Marabel May, as listeners of what might be a kitschy thrift store find, and as comedy fans. The sound maneuvers the audience constantly, suturing them to the aural space of the podcast in a myriad of ways.
The Complete Woman parodies albums like Folkways Records produced in the mid-twentieth century, not just in its material, but also the length of the podcast episodes – a little over twenty minutes, just enough to fit perfectly on a vinyl side. The 1963 Folkways produced Understanding of Sex is a symptomatic example of precisely what the podcast is trying to mock, a pedantic authoritative voice, with liner notes boasting backing by doctors. Important, too, is the Folkways record's completely white, heteronormative take on sex – which is here discussed solely in the context of maintaining a happy marriage. The Complete Woman's devotion to the medium is humorous, but also in how it brandishes its critique of modern womanhood: its commitment to authenticity betrays how much Marabel's teachings disturbingly relate to the modern moment.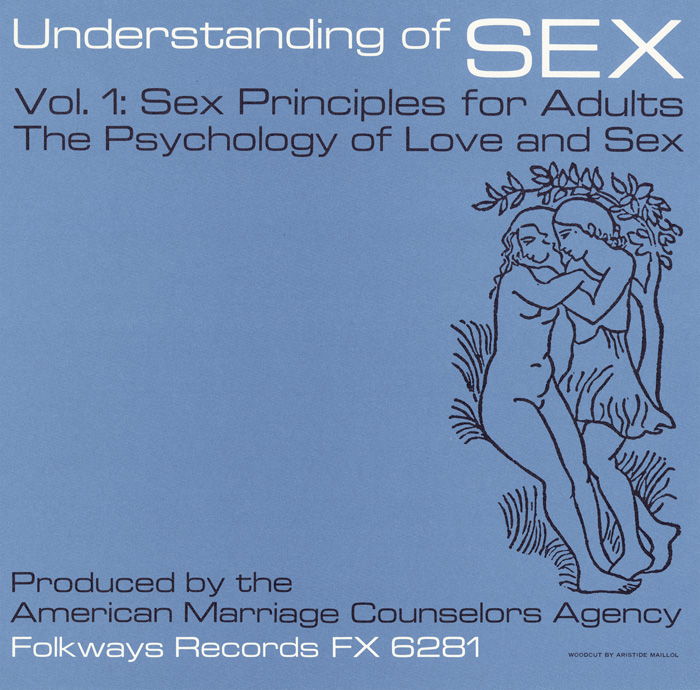 The original The Complete Woman was followed up by four more series including the most recent, The Complete Christmas. I, however, want to dissect an example of scenes from The Complete Wedding's second episode "Bridal Colors" in order to demonstrate how the series utilizes the podcasting format to position the audience as both in and out of the joke.
This episode uses sound to highlights the absurdist, yet bitingly relevant, commentary on wedding planning, both then and now. "Bridal Colors," with women's discussion of picking the perfect dress and color scheme for their weddings, especially underlines not only the parody of mid-century culture, but contemporary obsession with wedding planning. With the internet and influencer culture as an endless source of consumption, advice, and color palettes, modern wedding planning does not seem so different from Marabel's suggestions – particularly in how both exude whiteness, middleclass-ness, and heteronormativity. Those resonances suggest that, despite The Complete Woman parodying a mid-century mindset and the use of older sound technologies, the analog and the digital are applied in very similar ways to maintain a status quo.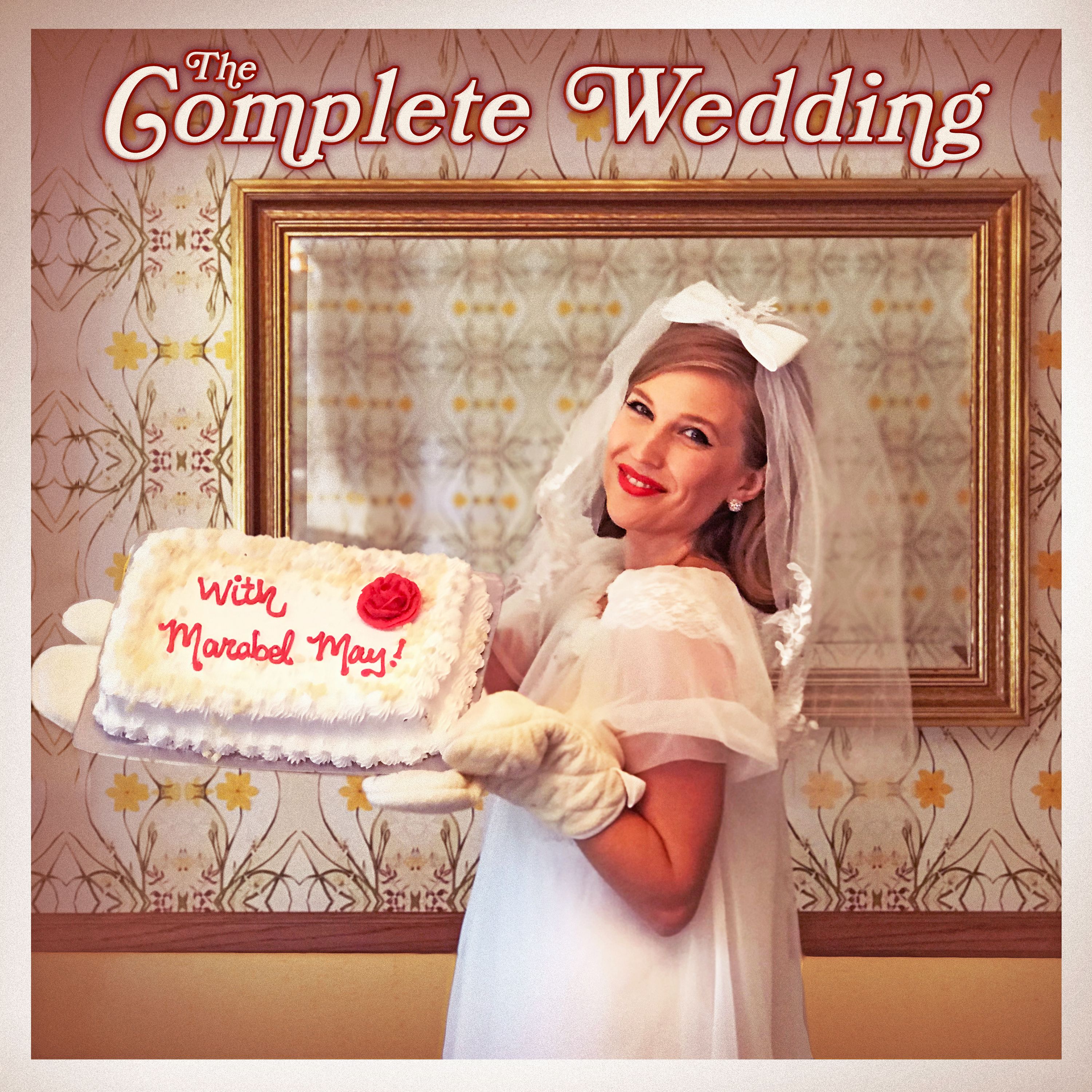 After giving the audience a quick quiz to help them figure out their "seasonal" colors, Marabel gives some specific suggestions for planning the perfect wedding. It is important to quote her entire speech on wedding scenarios in its entirety to fully understand how the series uses voice in concert with content to create its cutting yet absurd nature. Marabel speaks, as she always does, in a clear, enthusiastic, pedantic, very raced and gendered voice:
It's science! – but for ladies. I'll walk you through a few likely scenarios. I suggest taking notes with a pencil and paper. If you don't have access to pencils or paper, chocolate syrup on a large cutting board is your best bet. If you're a Winter having a city hall wedding, try a tea-length going away dress or a handsome woolen ensemble in French white with a veil-less headdress. Your flowers may be carried as a sheath or as an old-fashioned nosegay, pinned to a prayer book. Muffs are encouraged but not required. If worn, they must be flame-retarded [sic] or pre-burned. If you're a Spring having a formal church wedding, try a long-trained brocade dress in true white and carry an impressive bouquet of American beauty roses, along with an ivory rosary. Jewelry may be delicate and preferably real. No feathers! – unless of course it's a live canary, pinned to a broach borrowed by your mother-in-law's estranged secretary. If you're a Summer having a semi-formal wedding at home, try an ankle-length silk organza garden dress in bridal blush. Shoes are optional, but if worn must be made of glass blown by your tallest male relative on your maternal side. Sarah Bernhardt peonies are appropriate but no more than a half-dozen lest you come off looking braggadocio… is a word I learned!
Marabel's voice is very candid, and she speaks quickly, as if this ridiculous list of arbitrary rules is a reminder for the audience of concepts of which they're already aware. This monologue is exemplary of the series' style – twisting banal aspects of material culture into absurdity to highlight the pressures put on women to perform and perfect things like weddings, marriage, and motherhood. "It's science! – but for ladies" focuses on this fictional ideal that there is a formula that can lead to the perfect marriage, or that any aspect of idealized womanhood can be perfected if you just follow these easy steps. Woman's work is implied here to be banal, because it is something expected, and if one fails, the consequences are dire.
While listening to Marabel go on is wildly absurd, it is also mocking a one-size-fits all mentality about weddings, and womanhood in general. The wedding comes to represent a particularly coded – white, middleclass, heteronormative – aspirational cultural practice that, in this midcentury moment of Marabel, is becoming solidified as something one is "supposed to do" and supposed to do in a certain way. It suggests to the audience, too, that these practices, while shifting, haven't completely gone away. There are still expectations, traditions, and rituals that are widely expected to be performed by woman, relating not just to marriage, but work, sex, motherhood – the list goes on. This midcentury moment is still strongly felt in the contemporary moment, so as Marabel rattles off a list of what seem like insane rules – "Shoes are optional, but if worn must be made of glass blown by your tallest male relative on your maternal side" – they aren't all that far off from today. These notions of perfected womanhood, too, are strongly structured by ideals held over from that time about race, class, and gender.
In "Bridal Colors," the ladies of The Complete Woman also sit down to reminisce about their wedding themes – though Marabel is initially keen on having the ladies recall their roles in her own special day. When Marabel uncouthly mentions how much salve she used to clear up the many bug bites she received at Barbara's backyard wedding, Rita sunnily jumps in with, "You know a little trick is you put toothpaste on 'em." Marabel, comically deadpan, replies (you can hear the massive eyeroll just from her voice), "Oh, Rita." Heard on the recording, the voice actresses all burst out laughing at what sounds like an improvised moment. The absurdity of their conversation is brought to a halt by an honest suggestion, and it is quickly incorporated into the scene.
Voices shaking with a bit of laughter are heard throughout the series, but this stands out as particularly noticeable. It highlights the improvised nature of some of these group scenes by audibly breaking both the '60s narrative and the aesthetics of many contemporary hyper-edited studio podcasts. It would not be unheard in either moment to cut out the laughter or re-record the scene, but it is kept in, obvious to the audience. This laughter breaks the authenticity to the medium and works to successfully suture the podcast space to that of contemporary listeners. There is no frame to restrict, not only what can be heard, but what can be said. The diegesis spills into the space of the audience – they, too, are in the joke, for a moment no longer positioned as the fictional audience of Marabel May, but a comedy podcast audience. This builds a sense of community between listener and creator, as seemingly intimate moments of gaffes become integral to the both the diegesis of the podcast, but also the listening experience. In the case of The Complete Woman the format welcomes mistakes and improvisation as voices break out of characterization to comment on the reality behind the format – which is itself an important part of podcasting.
The comedy of The Complete Woman series is dark at times, as Lund notes both the limitations of women's roles throughout the 20th century and highlights the ways in which things have not changed. While The Complete Woman is not directly calling on its audience to act, it is addressing the complexities of nostalgia for a previous moment by noting how, in some ways, it closely resembles the contemporary one. There is nostalgia found in the audio-companion concept of the series, but the content – while humorous – can be quite deep and painful. The Complete Woman does not succeed because it draws fondly on former sound technologies, but rather because it – often harshly – points out the pitfalls of nostalgia; Marabel May's twisted world of the idealized straight white 1960s middle class housewife is often a direct commentary on the current position of women. The show suggests both that this kind of thinking hasn't shifted much, but also, and more significantly in this moment, the conversation surrounding middle class white women's complicity in upholding systemic racism. While the original The Complete Woman was released years before these conversations became widely prevalent, it holds up a satirical, yet bitingly revelatory mirror to the contemporary moment.
The podcast also amplifies the voices of the community of women behind it, who are looking critically at this moment in history by reframing and reengaging. It is worth noting Lund is a cofounder of the women-run Earios podcast network, that "strives to elevate the podcasting market with intelligent, diverse, subversive content BY WOMEN, FOR EVERYONE." It is through comedy – ironically and inaccurately territorialized as a very "masculine domain" in the U.S. entertainment industry – and the genuineness of these scenes which break open the diegetic sound space of the podcast, that the audience can hear – and connect to – the very real women behind-the-scenes of the parody. Ultimately, through looking at series like The Complete Woman, it becomes clear that podcasting is more than a return to familiar formats (radio) – it is creating something new. Improvisation and comedy are particularly significant: the moments of improv and mistakes can create genuine connection.
—
Megan Fariello is a Chicago-based writer with a background in cultural studies. She is currently a contributor with Cine-File, and has recently published work in Film Cred and Dismantle. Megan is also a PhD graduate from the Cultural Studies program at George Mason University. This article draws and expands on work from her dissertation, titled The Techno-Historical Acoustic: The Reappearance of Older Sound Technologies in the Contemporary Media Landscape, which intervenes in the disciplines of cinema and media studies and sound studies, examining how the rise of aurally-focused narratives in contemporary media – including television and podcasting – are recasting processes of nostalgia.
—
REWIND! . . .If you liked this post, you may also dig:
Vocal Gender and the Gendered Soundscape: At the Intersection of Gender Studies and Sound Studies–Christine Ehrick
Gendered Voices and Social Harmony–Robin James
A Manifesto, or Sounding Out!'s 51st Podcast!!! – Aaron Trammell
This Is How You Listen: Reading Critically Junot Diaz's Audiobook-Liana Silva
The Theremin's Voice: Amplifying the Inaudibility of Whiteness through an Early Interracial Electronic Music Collaboration–Kelly Hiser
Learning from other scholars' work on Haitian radio was, and still is, one of the greatest pleasures in the process of writing Isles of Noise: Sonic Media in the Caribbean (UNC 2016). People living in or from Haiti widely acknowledged and almost took for granted radio's outsized role in public and political life. Edwidge Danticat and Jonathan Demme also understood this and paid tribute in Claire of the Sea Light and The Agronomist respectively, but historians remained largely fixated, understandably, on pivotal moments in Haiti's rich history. Radio is different. Not pivotal, but witnessing the pivotal. Less dramatic and more long lasting and adhering to the same format for days, years, decades. It speaks to people who wouldn't read newspapers or books. It floods private and public space with the sounds of music, talking, ruling, dissenting, explaining, satirizing, creating, crying, testifying, lying. But it leaves few archival traces. This is why the work of the five scholars in this series is so important. They allow us to hear a little and honor the listeners who make the medium what it is.
To start the series, Ian Coss gave a finely tuned account of a "day in the life" of a radio station in Cap Haïtien that follows the programming rhythm of days and nights.  Then, Jennifer Garcon recounted one of the pivotal points in the relationship—its near breakdown and ultimate survival—also a turning point for a 19-year-old Jean Claude Duvalier, newly proclaimed President for life. Last week, Laura Wagner, who listened to each recording Radio Haïti-Inter and its archive (now at Duke University) and wrote its archival descriptors, writes of the work itself, the emotional, financial and intellectual challenges involved, and the reason this archive is essential to anyone interested in Haiti, or radio, or racial justice.
We continue the series in Brooklyn this week, where amidst gentrification and millennials seeking upscale vegan quesadillas, the 'culture of the transistor' is alive and well. Pirate radio stations broadcasting music and news in Haitian Creole have loyal followings, mostly of an older generation for whom radio was the primary medium during their youth. Listening brings back memories of a prosperous 1940s and 50s Haiti that recent narratives centered on catastrophe tend to bury. David Goren, who has not just written about but also mapped Brooklyn's pirate stations, reminds us that these aural communities connect past and present, and perhaps future as well.
Guest Editor– Alejandra Bronfman
Click here for the full series!
—-
'A lot of these stations, especially the Haitian stations, they have such an extensive music library that a song will come on the radio and all of a sudden my mom is like, 'Oh my God! Your grandma used to have this record and she played it every Saturday!' says Joan Martinez, a young Haitian-American born in the US and a former program host on some of the unlicensed Kreyol language stations. "Now she's transported back to being on the island, with the big radio that's a piece of furniture in the living room. People are chatting, little drinks are flowing about, my grandmother milling about in a gorgeous dress. It's kind of like that whole nostalgia era that unfortunately was probably lost because of the political turmoil in Haiti. So it's harkening back to a good time, to a simpler time, a better time, a more carefree era."
Every day, the skies of New York City fill up with unseen clouds of radio signals spreading over immigrant neighborhoods. These culturally charged clouds of radio energy burst with a flow of content that continually shifts and transforms, following the lifecycle and rhythm of the streets.
From clandestine studios tucked behind store fronts, DJs transform time and physical space with Konpa, Reggae and Soca music, mixing the sounds of ancestral homes with the thump and challenge of adapting to a new life in the United States. Jolted by electrified fingers of Signal, the old radio poetry of hiss and hum leaps from a scattered forest of antennas connected to transmitters hidden away inside rooftop sheds. In Brooklyn, the signals alight on Flatbush Avenue, blasting from radios in dollar vans, bakeries, churches and on street corners and kitchen tables. By accessing an analog technology that (outside of the radio itself) is essentially free for the listener, economically marginalized communities avoid the subscription and data fees built in to the conveniences of the digital life. Listeners, often the elders of the community, extend metal antennas and position the radios just so, trying to catch the elusive vibrations of crucial music, news and information that are seldom felt in New York City's legal and mostly corporate owned media soundscape.
"These underground, unlicensed or pirate stations have been around for as long as there has been radio," Martinez says. The legality of radio stations stems from The Communications Act of 1934, legislation that created the Federal Communications Commission (FCC), the agency tasked with penalizing unlicensed stations and shutting them down. "The focus really was on the listeners." says Rosemary Harold, chief of FCC Enforcement 'because what had happened before licensing became what we know as today, was that listeners weren't able to consistently hear radio broadcasts. And now we're kind of in a modern iteration of that."
Others, like pirate radio historian John Anderson, see the Act as unfairly slanted towards commercial interests, awarding "the highest powers and clearest channels" to stations that sold advertising, tilting the medium away from serving specific communities. "By privileging commercial speech over non-commercial speech and by basically saying if you are a special interest, we will not award you a license." Anderson says. "You create the conditions for there to be dissension over the media policy, which will lead people into radical actions, like putting stations on the air without permission." In Flatbush, stations broadcast primarily to Haitians, Jamaicans, Trinidadians, Grenadians and Orthodox Jews. The Haitian stations are particularly active in East Flatbush with just under a dozen broadcasting daily in Kreyol to the large Haitian community.
"I came across it at a very young age. There was this really popular station back in the late 80s, Radio Guinee, and it was based in Brooklyn." Joan Martinez says. "Nobody knows where it was, there are suspicions. But all I know is from Friday night all the way to Sunday night, you would just hear a series of these stations every weekend and it would be the place where you could listen to the latest in Haitian pop music, rap music. It was also the news, my parents and their friends would all sit around the radio and they would just be politicking in the living room getting really loud, you know, dancing, singing along that sort of thing. It was just like a meeting ground and the radio was guiding it."
This phase of New York City pirate radio rose from the ashes of a previous scene dating to the late sixties: a dozen or so stations sporadically run mostly by white teenagers: a mix of hippies, radicals and electronically inclined misfits. By 1987, this loose collective of friends and rivals devolved into infighting after a short-lived attempt to broadcast from international waters off Jones Beach. This created room for new pirate radio voices from diverse communities that were increasingly being pushed off the legal airwaves by high costs, format consolidation, and "the low power desert", an FCC-led phaseout of small community broadcasters. The local pirates joined a growing national wave of progressive pirate radio activity taking advantage of a new generation of cheap FM transmitters imported from China or homebrewed in makeshift workshops by free radio activists.
By the early 90's, immigrant community-focused broadcasters In New York City flipped the unspoken rules of the earlier pirates who broadcast mainly late at night on a few pre-determined "safe" frequencies, instead filling the FM dial from bottom to top, day and night. In 2000, under pressure from a nationwide increase in pirate radio activity, the FCC introduced a new license class: Low Power FM (LPFM) but opposition from National Public Radio and the National Association of Broadcasters shut down the issuing of new licenses. That severely limited LPFM's availability in major urban markets due to rules requiring LPFM's to be "three click aways" from existing stations. Local pirates felt they had no alternative but to continue broadcasting and some stations in Flatbush have been on the air for decades. Despite the passage of the Local Community Radio Act in 2011, opening a new licensing window with relaxed spacing requirements, few new frequencies were available in NYC due to an already crowded dial. The continued pirate presence is enabled by a sort of safety in numbers, an FCC enforcement team hampered by a low budget and a bureaucratic process of enforcement.
Though the stations exist to serve their communities with news and culture and maybe make a little money for their owners and dj's, they can and do cause interference for listeners of licensed stations, particularly low-powered non-commercial broadcasters like WFMU, a beloved freeform music station. Interference near their frequency has inspired the Brooklyn Pirate Watch Twitter group to keep a wary eye on pirate operations.
Interference aside, FCC commissioners and staff publicly fume at the pirates for a range of potential public safety violations, some more theoretical than others and claim they are somehow harming their own communities, and wonder finally, why don't they just stream on the internet. By viewing radio piracy purely from a legal perspective, critics miss the cultural and historic forces driving the Haitian pirates. During the Duvalier dictatorship (1957-1986) Haitians had access to only two stations broadcasting in Kreyol, rather than French, the language of the elite. One was Radio Lumiere, a religious station and the other Radio Haiti-Inter, a fiercely independent voice whose director Jean Dominque was assassinated in 1999.
"The peasant in Haiti, while he's working on his farm you know he had a transistor." Says Dr. Jean Eddy St. Paul, Director of the Haitian Studies Institute at the City University of New York. 'And many peasants, they don't have money to buy tobacco to smoke, but they will have money to buy the battery to put in the transistor. The first generation of migration, in the US, was during the 1960s and for many of those people the culture of transistor was part of their everyday life, so they're still maintaining the culture of transistor. For them, having a radio station is very important.'
In July 2019, on a side street in East Flatbush, I met a man calling himself "Joseph" aka "Haitian" ("because I'm a pure Haitian!"), part of a group that keeps Radio Comedy FM on the air. "There's no owners and committee. It's a bunch of young guys". Joseph says, "We have to do something positive for our community. Right now the Marines are in Haiti and we don't know what's next! CNN don't show you this! BBC don't show you this! So what we do, we have people in Haiti that call us and tell us what's going on and will send us pictures. This is how we get our information. And bring it to the people…. I have family over there, my mother's still there. So I have to know what's going on.
At this point in the digital age, it's an open question how long these analog pirate stations will remain relevant, as their audiences age, neighborhoods gentrify and younger listeners gravitate to social media platforms. The answer seems to lie with their elderly and impoverished listeners. "They don't have enough money to buy the newspapers understand?." Joseph says." For him that makes it worth it to keep Radio Comedy on the air despite a crackdown from the FCC backed by the PIRATE Act signed into law in 2020 that increases fines to $100,000 a day up to $2 million. But the legislation lacks funding to enforce the new regulations. With a federal statute still in place reducing fines down to the ability to pay, it's unclear whether the PIRATE Act will be anything more than another in an escalating series of scare tactics.
"If they don't want us to do it just make it easy for us. Let's make a meeting with those guys [the FCC]," Joseph says. 'We're going to provide the air for you. A frequency. You're going to pay for example, $500 a month even $1,000 a month.' We will be more than happy to do it. "
Though the FCC has recently suggested the possibility of a new round of LPFM licenses in the future, the already crowded nature of NYC's FM band makes it unlikely that new frequencies will be made available to the current pirate stations. In addition the FCC doesn't want to be seen as rewarding illegal activity by granting a license to former pirate broadcasters, which was a prohibition in LPFM's earlier licensing periods. And for the moment, Joseph, who's been running unlicensed stations since 1991 ('it's an addiction') is equally unlikely to cede the airwaves. He sees Radio Comedy as not just a radio station, but a community lifeline.
"You know many children we save? There was a bunch of guys…Jamaican, Trinidadian, Haitian trying to form a gang. We talked to them, bring them to the station. Most of them have a diploma now. Without the radio, most of them probably get locked up or dead."
Even with the PIRATE act on the books, the number of stations on the air in Brooklyn has remained steady with an average of about 25 per day and the advent of the Coronavirus pandemic has only sharpened their mission. In March 2020 as the spread of Covid-19 lead to NYC's lockdown, the unlicensed Haitian broadcasters and the other West Indian stations in Brooklyn took a step closer to their listeners, increasing their air time and enhancing their formats to deliver information about the virus both in New York and in their countries of origin amid the heavy toll it took on the community.
Click here to hear Station IDs for Radio Lumiere, Radio Independans, and La Voix du Peuple!
—
Featured Image: Antenna in Flatbush, courtesy of David Goren
—
An award-winning radio producer, David Goren has created programming for the BBC, Jazz at Lincoln Center Radio, the Wall Street Journal Magazine, and NPR's "Lost and Found Sound" series, as well as audio-based installations for Proteus Gowanus Radio Cona and the Ethnographic Terminalia Collective. In 2016, he was an artist-in residence at Wave Farm, a center for the transmission arts.

Since 2014, David has been recording New York City's prodigious pirate radio activity and researching the evolution of this grassroots community radio movement resulting in the release of "Outlaws of the Airwaves: The Rise of Pirate Radio Station WBAD" (2018) for KCRW's "Lost Notes" podcast, New York City's Pirates of the Air for the BBC World Service (2019) and the "Brooklyn Pirate Radio Sound Map 2.0" (2020) which was featured in The New Yorker. He presented "Tracing Neighborhoods in the Sky," as part of the Fall 2019 Franke Lectures at Yale University. In January 2021, the Brooklyn Pirate Radio Sound Map became a partner of the Library of Congress' Radio Preservation Task Force.
—
REWIND! . . .If you liked this post, you may also dig:
Archivism and Activism: Radio Haiti and the Accountability of Educational Institutions–Laura Wagner
Listen to yourself!: Spotify, Ancestry DNA, and the Fortunes of Race Science in the Twenty-First Century–Alexander Cowen