Archive | American Studies
RSS for this section
In honor of International Podcast Day on 30 September, Sounding Out! brings you Pod-Tember (and Pod-Tober too, actually, now that we're bi-weekly) a series of posts exploring different facets of the audio art of the podcast, which we have been putting into those earbuds since 2011. Enjoy! –JS
I've listened to an inordinate about of podcasts in the past year and half; the number of hours would be shocking. I've written about this previously: how audio, friendly voices in my ears, was a more comforting medium than television or film. In early 2021, Vulture's Nicholas Quah published findings about the continuing rise of podcasts, suggesting that American audiences are intensifying their interest in the medium. He writes, "The case began to be made that podcasting, more so than many other new media infrastructures, was uniquely suited to meeting the moment," suggesting that the pandemic has buoyed the medium extensively. His findings also show that podcast audiences are engaging more directly and are growing in diversity. The running joke about the medium is that everyone has a podcast. I certainly do. Comedians do. Talk show hosts do. Politicians do. In a recent episode of Bitch Sesh: A Real Housewives Breakdown Podcast, hosts Casey Wilson and Danielle Schneider joke that now every Real Housewife feels the need to start her own podcast, too.
In this 2021 moment, the series The Complete Woman? has become more relevant than ever, particularly in relation to the rise of conversations about the "Karen," and a particular kind of white woman who attempts to wield social and racialized power. The podcast is marked as a "Baby Boomer" parody – or a fictional show directed at a fictional Baby Boomer audience. It's eviscerating that culture, however, in its caricaturing of Marabel May and her friends, interrogating contemporary conversations about whiteness and middleclass-ness; its dark humor lies not in outdated gender roles, but in how incredibly close to home it all hits. It's not a distant past, but a current reality.
The Complete Woman podcast directly destabilizes nostalgia, even as it draws on older audio formats. In the series, comedian Amanda Lund parodies real-life mid 20th-century marriage self-help author Marabel Morgan, who promoted women's deference to their husbands through evangelical Christianity – her book is titled The Total Woman, as mentioned by Vulture writer Nathan Rabin, a critical enthusiast of Lund's series. The fictional Marabel May (voiced by Lund) is a housewife living in 1960s America with her husband, Freck (Matt Gourley). The Complete Woman series is set up as audio companions – diegetically understood as vinyl records – to Marabel's book of the same name, which she penned after successfully saving her "disaster" of a marriage. She claims, "I believe it's possible for any woman to manipulate her husband into adoring her in matter of weeks." Each episode of the series focuses on a different aspect of womanhood or features a "checking-in" with Marabel and her "neighborhood gal" friends, aggressive Joanie (Maria Blasucci), muddled Barbara (Stephanie Allynne), and jovial divorcee Rita (Angela Trimbur).
The segments featuring Marabel chatting with her neighborhood girlfriends are particularly insightful, as each woman expresses her own warped version of the mid-century American marriage. They also combine the outdated instructional segments with more modern casual conversations, highlighting The Complete Woman's addressing of women's emotional labor, as well conventional housework. These segments also illuminate the distinctly female-driven nature of the series, as these voice actresses tend to improvise the discussions at hand. The back-and-forth between these women is both satirical and demonstrative of a sense of fun in their parody, and, at times, sincere friendship behind-the-scenes. Though a harsh satire of women's positions in American culture, the show reveals a sense of community as Lund features her friends, all working comedians and actresses based in Los Angeles who find creative outlets in podcasting.
Format here, is significant too. The podcast directly satirizes an older format–self-help vinyl records–and its usage – questioning the ideologies of the past and present. The series conceptual set-up is nostalgic, but the content is not. The Complete Woman is unique in its use of format to draw on nostalgia for these pedantic vinyl recordings; the specificity of the audio and structure of the series suggests Lund has some fondness for these bygone formats. But the formatting is also used to critique and comment on the historical sexism and patriarchalism of marriage. While this is done with humor, the satire presented by the series sounds shockingly grounded in reality.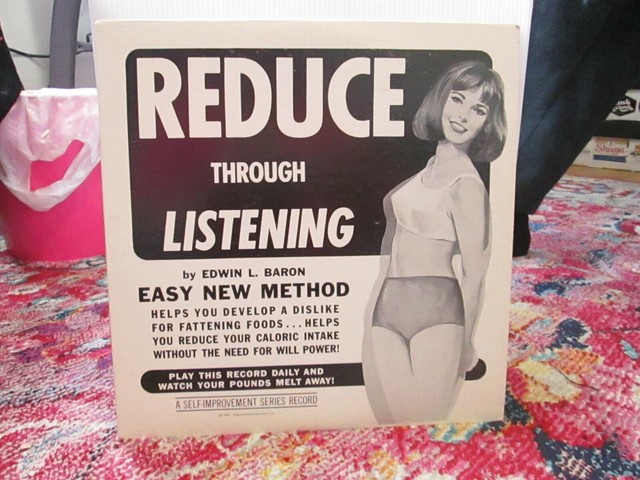 To understand the concept of The Complete Woman series, let's examine the opening episode's introductory narration. The first episode begins with the show's recurring "groovy" 60s-style music, signaling a move to the past. While the show is about women for women, a male narrator is the first voice heard – an immediate indicator of Marabel May's deference to men, and thus the imaginary audience's, as well. The narrator states, "Welcome to The Complete Woman, the audio-companion to the number one bestselling book of the same name, written by Marabel May. It's 1963, divorce is on the rise, the tides are changing, and marriages are drowning."
The voices in the podcast sound echo-y and distant, reminiscent of listening to an old recording, which positions the listener as a participant – as if they are indeed in a struggle marriage and choosing to play this record and get advice from the fictional expert. Marabel then, in a deadpan manner, states, "Hi, I'm Marabel May, bestselling author, unaccredited marriage expert, and stay-at-home wife. Are you stuck in an unhappy marriage? Feel like there's no hope in sight? You're not alone. I receive millions of letters in the mail every day from sad people just like you. Here's what they have to say." Melancholic piano music starts playing as different voices – both male and female – express their unhappiness in their marriages: for example, "I mean how many nighttime headaches can one woman get?" Marabel comes back, after the sound of a record scratch, "But wait, there's hope!" Again, the recording aspect pulls the audience into the fictional space of Marabel May and her dire need to save marriages.
The 60s-style music picks back up as the male narrator begins again, "Marabel May's Complete Woman course is scientifically proven to improve your marriage – or your husband's money back!" Marabel states, "But don't take it from the faceless announcer guy. Take it from the countless, faceless, voices I've helped." More voices of men and women are heard praising Marabel's method: for example, "I used to get upset when dinner wasn't on the table when I got home from work. Now, I know I'm right." Marabel responds to these:
Thank you. Are you ready to take the next step toward marital bliss? You've read my bestselling book, now it's time to jump into the audio companion. I suggest you listen to this record in a calm, quiet setting. Lock your children in their rooms and put your pets in a basket. Pour yourself an afternoon swizzle and settle in. You're about to impart [sic] on a life-changing journey. Your husbands will thank you!
This exchange suggests both that the audience is enveloped into the diegesis of the podcast, but also the series' dedication to a bygone format – though the dialog is humorous, the concept of The Complete Woman as a vinyl audio-companion never wavers.
The Complete Woman purposefully – and at times very uncomfortably – puts the listener in the position of someone who is genuinely interested in Marabel and her friends' worldviews, who aligns with her outdated sexist and racist ideas: Marabel refers to "Oriental China," and Barbara refers to "not being in Calcutta" when oral sex comes up in conversation. While lampooning these behaviors, the podcast is also forcing its listeners to reckon with them, to consider their own thinking as they are positioned as an audience who would agree with everything Marabel is saying.
What is additionally powerful about The Complete Woman is its reliance on authenticity in its sound. The doctrinaire voices of both the male announcer and Marabel May are so identifiable as typical affected self-help narration; their voices are upbeat but never hurry or seem too excitable – they maintain an evenness that is uncanny. Their tone and manners of speech undermine what the characters are actually saying, making this fictionalized companion album seem all the more legitimate, as if this series was found in a used record store – a kitschy yet forgotten audio self-help guide from the 60s. The intonation of the voices is overtly making fun of white voices assuming and exerting authority, no matter the absurdities that being spoken. The medium allows the audience to move in and out of positions: as genuine followers of Marabel May, as listeners of what might be a kitschy thrift store find, and as comedy fans. The sound maneuvers the audience constantly, suturing them to the aural space of the podcast in a myriad of ways.
The Complete Woman parodies albums like Folkways Records produced in the mid-twentieth century, not just in its material, but also the length of the podcast episodes – a little over twenty minutes, just enough to fit perfectly on a vinyl side. The 1963 Folkways produced Understanding of Sex is a symptomatic example of precisely what the podcast is trying to mock, a pedantic authoritative voice, with liner notes boasting backing by doctors. Important, too, is the Folkways record's completely white, heteronormative take on sex – which is here discussed solely in the context of maintaining a happy marriage. The Complete Woman's devotion to the medium is humorous, but also in how it brandishes its critique of modern womanhood: its commitment to authenticity betrays how much Marabel's teachings disturbingly relate to the modern moment.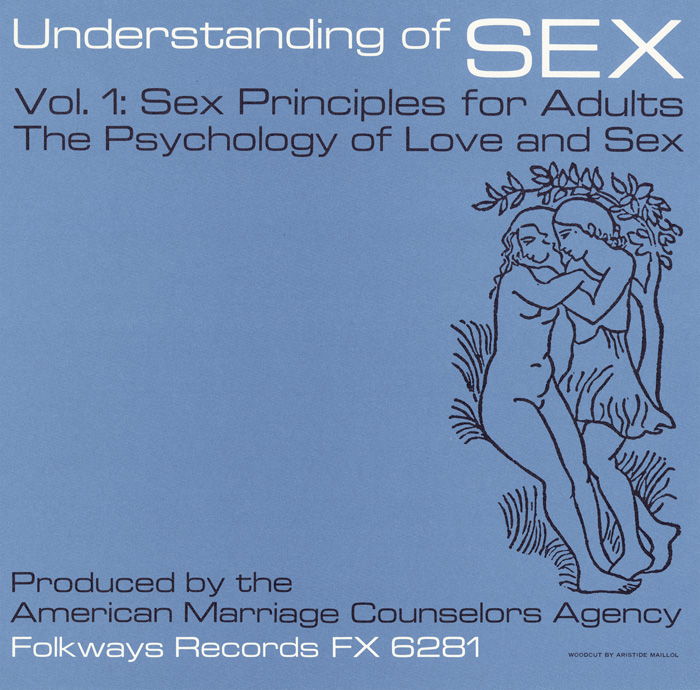 The original The Complete Woman was followed up by four more series including the most recent, The Complete Christmas. I, however, want to dissect an example of scenes from The Complete Wedding's second episode "Bridal Colors" in order to demonstrate how the series utilizes the podcasting format to position the audience as both in and out of the joke.
This episode uses sound to highlights the absurdist, yet bitingly relevant, commentary on wedding planning, both then and now. "Bridal Colors," with women's discussion of picking the perfect dress and color scheme for their weddings, especially underlines not only the parody of mid-century culture, but contemporary obsession with wedding planning. With the internet and influencer culture as an endless source of consumption, advice, and color palettes, modern wedding planning does not seem so different from Marabel's suggestions – particularly in how both exude whiteness, middleclass-ness, and heteronormativity. Those resonances suggest that, despite The Complete Woman parodying a mid-century mindset and the use of older sound technologies, the analog and the digital are applied in very similar ways to maintain a status quo.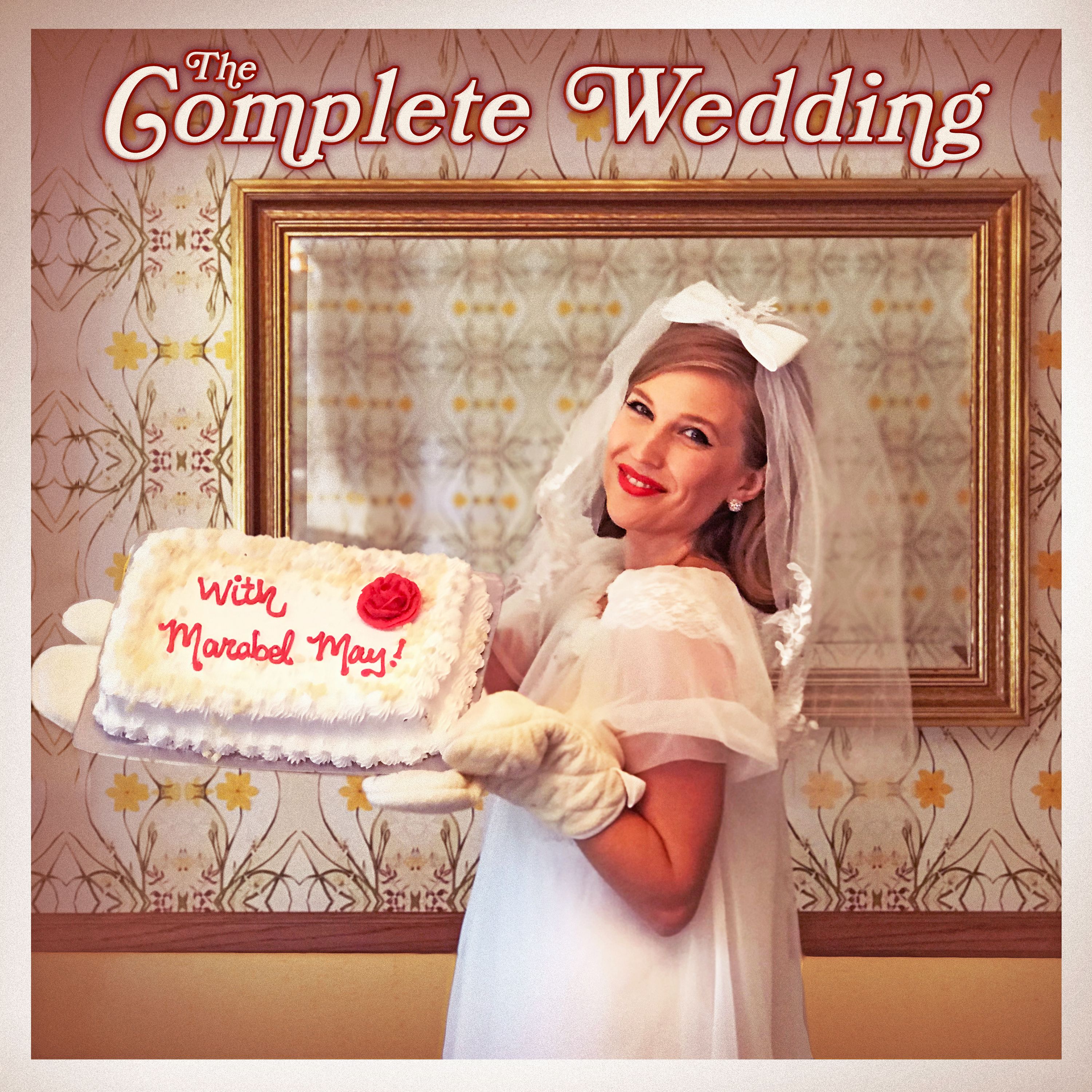 After giving the audience a quick quiz to help them figure out their "seasonal" colors, Marabel gives some specific suggestions for planning the perfect wedding. It is important to quote her entire speech on wedding scenarios in its entirety to fully understand how the series uses voice in concert with content to create its cutting yet absurd nature. Marabel speaks, as she always does, in a clear, enthusiastic, pedantic, very raced and gendered voice:
It's science! – but for ladies. I'll walk you through a few likely scenarios. I suggest taking notes with a pencil and paper. If you don't have access to pencils or paper, chocolate syrup on a large cutting board is your best bet. If you're a Winter having a city hall wedding, try a tea-length going away dress or a handsome woolen ensemble in French white with a veil-less headdress. Your flowers may be carried as a sheath or as an old-fashioned nosegay, pinned to a prayer book. Muffs are encouraged but not required. If worn, they must be flame-retarded [sic] or pre-burned. If you're a Spring having a formal church wedding, try a long-trained brocade dress in true white and carry an impressive bouquet of American beauty roses, along with an ivory rosary. Jewelry may be delicate and preferably real. No feathers! – unless of course it's a live canary, pinned to a broach borrowed by your mother-in-law's estranged secretary. If you're a Summer having a semi-formal wedding at home, try an ankle-length silk organza garden dress in bridal blush. Shoes are optional, but if worn must be made of glass blown by your tallest male relative on your maternal side. Sarah Bernhardt peonies are appropriate but no more than a half-dozen lest you come off looking braggadocio… is a word I learned!
Marabel's voice is very candid, and she speaks quickly, as if this ridiculous list of arbitrary rules is a reminder for the audience of concepts of which they're already aware. This monologue is exemplary of the series' style – twisting banal aspects of material culture into absurdity to highlight the pressures put on women to perform and perfect things like weddings, marriage, and motherhood. "It's science! – but for ladies" focuses on this fictional ideal that there is a formula that can lead to the perfect marriage, or that any aspect of idealized womanhood can be perfected if you just follow these easy steps. Woman's work is implied here to be banal, because it is something expected, and if one fails, the consequences are dire.
While listening to Marabel go on is wildly absurd, it is also mocking a one-size-fits all mentality about weddings, and womanhood in general. The wedding comes to represent a particularly coded – white, middleclass, heteronormative – aspirational cultural practice that, in this midcentury moment of Marabel, is becoming solidified as something one is "supposed to do" and supposed to do in a certain way. It suggests to the audience, too, that these practices, while shifting, haven't completely gone away. There are still expectations, traditions, and rituals that are widely expected to be performed by woman, relating not just to marriage, but work, sex, motherhood – the list goes on. This midcentury moment is still strongly felt in the contemporary moment, so as Marabel rattles off a list of what seem like insane rules – "Shoes are optional, but if worn must be made of glass blown by your tallest male relative on your maternal side" – they aren't all that far off from today. These notions of perfected womanhood, too, are strongly structured by ideals held over from that time about race, class, and gender.
In "Bridal Colors," the ladies of The Complete Woman also sit down to reminisce about their wedding themes – though Marabel is initially keen on having the ladies recall their roles in her own special day. When Marabel uncouthly mentions how much salve she used to clear up the many bug bites she received at Barbara's backyard wedding, Rita sunnily jumps in with, "You know a little trick is you put toothpaste on 'em." Marabel, comically deadpan, replies (you can hear the massive eyeroll just from her voice), "Oh, Rita." Heard on the recording, the voice actresses all burst out laughing at what sounds like an improvised moment. The absurdity of their conversation is brought to a halt by an honest suggestion, and it is quickly incorporated into the scene.
Voices shaking with a bit of laughter are heard throughout the series, but this stands out as particularly noticeable. It highlights the improvised nature of some of these group scenes by audibly breaking both the '60s narrative and the aesthetics of many contemporary hyper-edited studio podcasts. It would not be unheard in either moment to cut out the laughter or re-record the scene, but it is kept in, obvious to the audience. This laughter breaks the authenticity to the medium and works to successfully suture the podcast space to that of contemporary listeners. There is no frame to restrict, not only what can be heard, but what can be said. The diegesis spills into the space of the audience – they, too, are in the joke, for a moment no longer positioned as the fictional audience of Marabel May, but a comedy podcast audience. This builds a sense of community between listener and creator, as seemingly intimate moments of gaffes become integral to the both the diegesis of the podcast, but also the listening experience. In the case of The Complete Woman the format welcomes mistakes and improvisation as voices break out of characterization to comment on the reality behind the format – which is itself an important part of podcasting.
The comedy of The Complete Woman series is dark at times, as Lund notes both the limitations of women's roles throughout the 20th century and highlights the ways in which things have not changed. While The Complete Woman is not directly calling on its audience to act, it is addressing the complexities of nostalgia for a previous moment by noting how, in some ways, it closely resembles the contemporary one. There is nostalgia found in the audio-companion concept of the series, but the content – while humorous – can be quite deep and painful. The Complete Woman does not succeed because it draws fondly on former sound technologies, but rather because it – often harshly – points out the pitfalls of nostalgia; Marabel May's twisted world of the idealized straight white 1960s middle class housewife is often a direct commentary on the current position of women. The show suggests both that this kind of thinking hasn't shifted much, but also, and more significantly in this moment, the conversation surrounding middle class white women's complicity in upholding systemic racism. While the original The Complete Woman was released years before these conversations became widely prevalent, it holds up a satirical, yet bitingly revelatory mirror to the contemporary moment.
The podcast also amplifies the voices of the community of women behind it, who are looking critically at this moment in history by reframing and reengaging. It is worth noting Lund is a cofounder of the women-run Earios podcast network, that "strives to elevate the podcasting market with intelligent, diverse, subversive content BY WOMEN, FOR EVERYONE." It is through comedy – ironically and inaccurately territorialized as a very "masculine domain" in the U.S. entertainment industry – and the genuineness of these scenes which break open the diegetic sound space of the podcast, that the audience can hear – and connect to – the very real women behind-the-scenes of the parody. Ultimately, through looking at series like The Complete Woman, it becomes clear that podcasting is more than a return to familiar formats (radio) – it is creating something new. Improvisation and comedy are particularly significant: the moments of improv and mistakes can create genuine connection.
—
Megan Fariello is a Chicago-based writer with a background in cultural studies. She is currently a contributor with Cine-File, and has recently published work in Film Cred and Dismantle. Megan is also a PhD graduate from the Cultural Studies program at George Mason University. This article draws and expands on work from her dissertation, titled The Techno-Historical Acoustic: The Reappearance of Older Sound Technologies in the Contemporary Media Landscape, which intervenes in the disciplines of cinema and media studies and sound studies, examining how the rise of aurally-focused narratives in contemporary media – including television and podcasting – are recasting processes of nostalgia.
—
REWIND! . . .If you liked this post, you may also dig:
Vocal Gender and the Gendered Soundscape: At the Intersection of Gender Studies and Sound Studies–Christine Ehrick
Gendered Voices and Social Harmony–Robin James
A Manifesto, or Sounding Out!'s 51st Podcast!!! – Aaron Trammell
This Is How You Listen: Reading Critically Junot Diaz's Audiobook-Liana Silva
The Theremin's Voice: Amplifying the Inaudibility of Whiteness through an Early Interracial Electronic Music Collaboration–Kelly Hiser
On May 5, 2018, the C-ville Weekly, a newspaper based out of Charlottesville, Virginia, published an article titled "Sex, drugs and rock 'n' roll: new apartment complex promises at least one of those." The headline referred to the complex being built at 600 West Main St. in Charlottesville. The complex has since been completed and studio bedrooms currently cost more than $1000 a month. As the C-ville Weekly headline shows, the developers were using the term and connotations of "rock 'n' roll" to sell exclusive – and in many ways unaffordable – housing.
After reading this headline, I began to develop an idea for a summer course at my institution, the University of Virginia (UVA). I ultimately titled that course "Black Music and Corporate America" which I offered online during the summer of 2021 (syllabus available for download via the link above). Although the course discussed varied content – from the multi-ethnic, multi-racial, and multi-gendered histories of rock and roll to the endorsement of conspicuous forms of consumption in hip hop – I wanted to spend one unit focusing on the interrelationship between music, corporate America, and gentrification. I strove to solidify this connection by assigning two related articles. The first article, by geographer and sociologist Brandi Thomson Summers, argues that black residents in Washington D.C. adopt go-go music as a form of reclamation aesthetics to combat their city's increasingly rampant gentrification. In the second article, ethnomusicologist Allie Martin conducts a soundwalk of D.C.'s Shaw District to forefront the experience of a black woman in the city and help displace white hearing as the default standard of interpreting sound (see Sounding Out!'s Soundwalking While POC series from Fall 2019). These two articles served as a foundation for one of the assignments the students had to complete in class: conducting a soundwalk of their own in which they had to walk around a field site of their choosing and think critically about the sounds they were hearing.
Throughout the summer sessions, students completed three main assignments related to the course topic. They had to think about marketing themselves and thus wrote a cover letter for a job or internship they were interested in pursuing in the future. We also, as a class, sent a suggestion to literary scholar John Patrick Leary, who has created a list of "keywords of capitalism:" buzzwords that get adopted in corporate lingo; we suggested "rockstar" as a term and offered him a brief explanation why:
Students also had to conduct a soundwalk. I asked them to model it after Martin's and to also take into consideration Summers' arguments about gentrification, white policing of black sound, and a community's response to attempts to silence their music and culture.
The soundwalks I received merit sharing with readers of Sounding Out for three primary reasons: 1) The assignment benefited from the online format, especially since students could conduct soundwalks in Charlottesville as well as in their homes across the country. 2) the students made compelling arguments that deserve recognition. 2) the students brought up issues that teachers interested in assigning soundwalks in the future might want to preemptively address.
Students who walked around Charlottesville focused mostly on The Corner, the portion of the city where most of UVA's student body eats, shops, and drinks. As one student noted, during the regular semester, hundreds of students populating The Corner on any given day during the semester can silence out – literally – the concerns of the homeless and the panhandlers who make the area their home. However, over the summer, Charlottesville's Corner becomes significantly less populated and, as this student noted, much more silent. As a result of this silence, pedestrians might be much more attuned to Charlottesville's rampant inequality. This student, over the course of their summer soundwalk on The Corner, came to a radical conclusion: while communities might need moratoriums on evictions, or moratoriums on construction, maybe Charlottesville needs a moratorium on student noise as well.
In addition to focusing on inequality, many students' soundwalks pointed out discrepancies between what they saw and what they heard while on their soundwalks. Another student writing about The Corner noted how, as a transfer student, the music that they heard emanating from a barbershop helped make them feel at home in Charlottesville. Businesses on The Corner have historically not been entirely welcoming to people of color. Additionally, most pedestrians and patrons of The Corner are white. However, this student remarked how comfortable they felt on The Corner because they could hear one of their favorite artists, Moneybagg Yo, playing from the sound system of the barbershop they were going to visit. Long before they could visually see the business, the soundscape let this student know they were welcome. In this way, this barbershop helped create a sense of community in a similar way that the broadcasting of go-go music from Shaw's many businesses helps create in Washington D.C.
Another student focused specifically on the contradictions between the activism they "saw" demonstrated in their upper-class Boston suburb and the activism they "heard" while walking around their neighborhood. This student noted that residents of their neighborhood strove to create an inclusive atmosphere by putting up "Black Lives Matters" and "Immigrants Welcome" yard signs. However, they also cited Jennifer Lynn Stoever's work – who we read in class – and noted the presence of what Stoever calls the "sonic color line." As this students' own field recordings of their neighborhood illuminated, most residents of this neighborhood valued silence. Harlemites during the 1940s and 1950s, as Stoever writes, certainly appreciated restful nights, but her scholarship also demonstrates how dominant narratives constructed black communities as "noisy," "chaotic," and "dangerous," and white ones as "silent," "efficient," and "disciplined." Although residents in this Boston suburb think of themselves as progressive and demonstrate their liberalism through visual signifiers such as yard signs, this student concluded that they still live in a community that privileges certain (silent) soundscapes. In doing so, such communities continue to perpetuate the sonic color line.
Admittedly, several students living in America's suburbs struggled to conceive of the sounds they heard as worthy of discussion. For instance, the sounds of cars made frequent appearances in their writing but were often dismissed as inconsequential. Instead, students lamented that they were not experiencing a vibrant public sphere that resembled the setting of Spike Lee's 1989 film, Do the Right Thing (a film we watched together in class), as if that representation wasn't a very particular historicized and localized representation. On an individual basis, I tried to get students to think more critically about the sounds of cars in their neighborhood. We read about the role of automobile in the development of G-Funk during the early 1990s as well as the death of Jordan Davis, who was murdered in his car for playing rap too loudly. However, neither article resonated with students' experience on their soundwalks since they were simply hearing cars passing by their houses or driving down the street. Most of the time, they could not tell what type of music was being listened to at all inside the car nor could they hear it emanate onto the street.  
Therefore, teachers, depending on the living conditions of their students, might want to preemptively include discussions of car culture within American society. After all, more than go-go music broadcasted from storefronts, or second line parades, or music playing from boomboxes, or the noise of nature, (my) students typically hear cars in their day-to-day life. As a result, teachers assigning soundwalks may want to talk about the role of highway construction and the automobile industry on suburbanization and white flight. Discussions of automobiles within the context of environmental racism might also be useful for students to consider. Steph Ceraso's Sounding Composition also discusses the immense time and energy corporations have devoted to car sounds and soundscapes within cars, buffering occupants from car noise as well as that of the neighborhoods outside.
In addition, I found that students need a more robust historical understanding of suburbanization in the United States, particularly alongside an understanding of their own racial and ethnic histories. Some students living African American suburbs could have benefited from some contextualization about when and how they came to be. Talking about suburbanization in general, the development of White suburban liberalism in the 1970s and 1980s would have helped the student living in a Boston suburb make more sense of the politics of their neighborhood. Karen Tongson's Relocations also provides context for shifts in America's suburban landscape after sweeping changes in immigration law in 1965, as well as a rethinking of expressions of sexuality in the suburbs. These are just some topics I wish I had focused on more to help prepare my students for their soundwalks.
Future teachers may feel inclined to refer to the conclusions my students came to, as well as the literature I wish I had included in course, as they think about assigning soundwalks in their own classes. Both my students and I appreciated the soundwalk assignment and its invitations to listen differently. Teaching soundwalks in a course focusing on "Black music and marketing strategy" prompted my own necessary meditation as a non-Black scholar working in this field. Guided by Loren Kajikawa's new research on "Music, Hip Hop and the Challenge of Significant Difference" that examines how the popularity of courses on black music help subsidize a university's classical music offerings, I want to incorporate future discussions of Black music as sonic diversity marketing in contemporary higher ed, both at the microlevel of scholarship and the macro- institutional level, which remains far from equitable despite ongoing challenges to its status quo. For students, the soundwalks–in their words–allowed them to learn about themselves and think differently about the area in which they live. They also become more attuned to their surroundings–questioning what makes a neighborhood and for whom?–and how different cultures use their voices where they live, necessary skills for our moment that will help us envision a world beyond it.
—
Featured Image: Wall Mural right next to Bowerbird Bakeshop in Charlottesville, VA, image by Tom Mills, (CC BY-SA 2.0)
—
Rami Toubia Stucky is a PhD candidate at the University of Virginia and scholar of the music of the African diaspora, music of the Americas, commercial culture, intercultural exchange, and music and migration. Sometimes he composes/arranges jazz music and plays drums. He is currently writing a dissertation on the arrival of Brazilian bossa nova to the United States during the 1960s. He runs a personal and professional website dedicated mostly to talking about the songs his sister likes.
—
REWIND!…If you liked this post, you may also dig all this good stuff about sound studies pedagogy! Good luck with Fall semester, folks!:
The Sounds of Anti-Anti-Essentialism: Listening to Black Consciousness in the Classroom- Carter Mathes
Making His Story Their Story: Teaching Hamilton at a Minority-serving Institution–Erika Gisela Abad
Deejaying her Listening: Learning through Life Stories of Human Rights Violations– Emmanuelle Sonntag and Bronwen Low
Audio Culture Studies: Scaffolding a Sequence of Assignments– Jentery Sayers
Deep Listening as Philogynoir: Playlists, Black Girl Idiom, and Love–Shakira Holt
"Toward A Civically Engaged Sound Studies, or ReSounding Binghamton"–Jennifer Lynn Stoever
"Heavy Airplay, All Day with No Chorus": Classroom Sonic Consciousness in the Playlist Project—Todd Craig
SO! Podcast #79: Behind the Podcast: deconstructing scenes from AFRI0550, African American Health Activism – Nic John Ramos and Laura Garbes
Listening to #Occupy in the Classroom–D. Travers Scott
SO! Podcast #71: Everyday Sounds of Resilience and Being: Black Joy at School–Walter Gershon
Sounding Out! Podcast #13: Sounding Shakespeare in S(e)oul– Brooke Carlson
A Listening Mind: Sound Learning in a Literature Classroom–Nicole Brittingham Furlonge
My Voice, or On Not Staying Quiet–Kaitlyn Liu
(Re)Locating Soundscapes of Schooling: Learning to Listen to Children's Lifeworlds–Cassie J. Brownell
If You Can Hear My Voice: A Beginner's Guide to Teaching–Caroline Pinkston
Mukbang Cooks, Chews, and Heals – David Lee
SO! Podcast #80: Refugee Realities Miniseries–Steph Ceraso